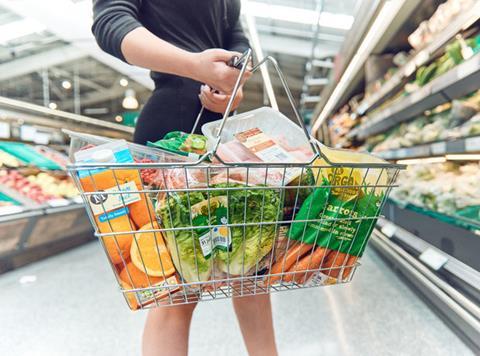 The expected wave of food price inflation following the sharp drop in the value of the pound is yet to materialise as the latest skirmishes in the supermarket price war have ensured deflation remains in the market.

The Grocer Price Index, compiled by Brand View from over 60,000 supermarket SKUs, found that deflation edged back up in the month to 1 September as three of the big four sharpened their prices.
The GPI found prices were 2.54% down year on year during the month, which represented a widening of deflation from the -2.36% in the month to 1 August - though this remained the second lowest measure of annual deflation so far in 2016.

The post-Brexit fall in sterling is widely expected to reinject inflation into the market.

However, the continuing supermarket price action continues to mitigate against higher prices at the tills, while softness in key commodities including oil and wheat is also delaying the inflationary impact.

Morrisons cut the price of more than 1,000 products in August - with more price cuts announced this week - and that has filtered through to the GPI.

Morrisons increased annual price cuts from -1.1% to -2.7% in the month to 1 September. Similarly, Sainsbury's annual price cuts rose from -2.1% to -2.9% - the highest of the big four - and Asda's price cuts moved from -1.6% to -2%.

Only Tesco's price cuts eased back, dropping to -2.6% from a record high of -3.8% recorded in the month to 1 August.

Waitrose, not included in the overall GPI figures, recorded annual price cuts in-line with the other four grocers at -2%, well above its 12-month average cuts of 1%.

Each of the 14 GPI categories was in deflation again.
Falling prices were driven by frozen (-4.9%) and soft drinks (-4.3%), which are both showing their highest levels of price cuts to date and are significantly above their 12-month average of -3.2% and -2.2% respectively, although the category to show the smallest price movement was dry grocery (-0.2%), which houses the highest number of SKUs at over 16,000.

The deli category at -4.1% is also at a historic deflationary high, while dairy (-3.9%), meat fish and poultry (-3.7%) and household (-3.3%) are all helping to drive the continued deflationary trend.