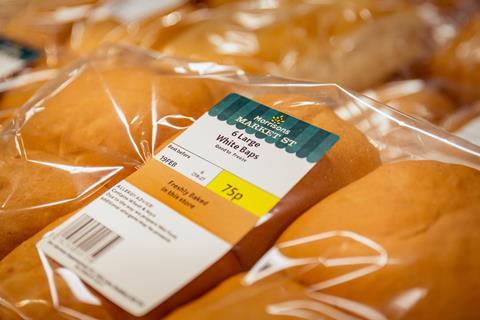 Morrisons is the latest big four grocer to cut prices across a swathe of products as it struggles to hang on to market share in the face of a fiercely competitive market.

The Bradford-headquartered supermarket has announced price cuts on more than 500 bestselling products, with hundreds more expected in the coming weeks.

It comes on the back of market leader Tesco launching an Aldi Price Match campaign last week on own-brand and branded goods.

Morrisons said the price cuts - which average 15% across the range of products - would be held to make shopping "more affordable and prices stable for customers".

The lines being cut include fresh food essentials and popular frozen food and household items. Morrisons' own-label items are included as well as familiar brands.
Bold 3in1 washing liquid pods have been slashed by 40%, from £5 to £3, while a 12-pack of Aunt Bessie's Yorkshire puddings are now 35% cheaper at £1. A 1kg bag of own-label carrots are 33% lower at 50p, a 200g jar of the retailer's own-brand coffee is 30% cheaper at £2.10 and its British beef mince 20% fat is now £1.50, down 6%, which Morrisons claimed was the best price in the market.

Commercial director Andy Atkinson said: "We're cutting the price of hundreds of our customers' favourite items and are holding them low. These price cuts will help customers manage their budgets and make Morrisons even more competitive."

Morrisons is preparing to report its latest annual financial results next week. It follows a disappointing Christmas for the chain, which fared worse than big four rivals Tesco and Sainsbury's. The latest Kantar figures, for the 12 weeks to 23 February, showed Morrisons sales falling by 2% compared with the same period a year earlier. It resulted in market share falling 0.2% to 10.2% as discounters Aldi and Lidl continued to make gains.