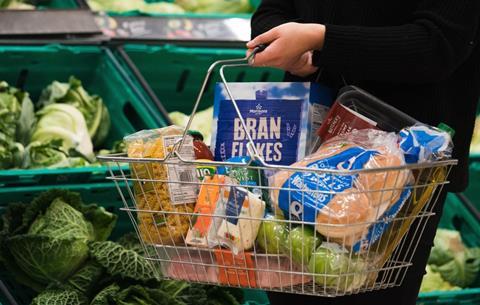 Morrisons has become the latest food retailer to slash prices across hundreds of products as competition ramps up among the supermarkets to retain footfall amid the economic aftermath of the coronavirus outbreak.
CEO David Potts said that with fears growing of a sustained recession caused by the outbreak, its price cuts, covering 400 products, were "here to stay".
The retailer has reduced the price of a range of products including fruit & veg, meat and poultry, bread and cereals, rice and pasta and household products, by an average of 23%, from today. The moves follow previous cuts on more than 800 products at the supermarket since last year.
However, Morrisons' move is also a further sign of even tougher competition between the supermarkets, following moves by rival retailers to reset prices as cash-strapped families look to limit their spending amid the economic uncertainty of Covid.
In June, The Grocer revealed Tesco was gearing up for a "long and drawn out" recession as it embarked on a major shift towards everyday low pricing. That has since seen the prices of hundreds of own label and branded products cut by Tesco as well as the extension of its Aldi Price Match scheme.
Last week Asda announced thousands of its products would see price cuts as part of a £100m investment in prices, which also saw the return of its 'pocket tap' TV ads.
Potts, who will present Morrisons' interim results on Thursday, said its lower prices were intended to help families returning to work and those whose children were going back to school, amid bleak financial forecasts and lack of consumer confidence.
"It's been a tough year for many families who find themselves stretched," he said.
"To play our full part in feeding the nation, we're cutting prices and holding them low to make our food more affordable for everyone. These are not short-term promotions, these are price cuts that are here to stay."
He added: "Morrisons has been listening carefully to customers who have said that budgeting and value for money have become more important since the Covid-19 pandemic started. Many are worried about its effect on the British economy."