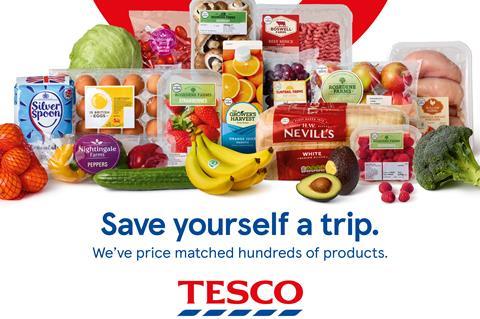 About two-thirds of the products in Tesco's new push to match Aldi on price stayed at exactly the same price as the campaign launched.
Tesco escalated its price war with Aldi on 6 March by promising to match the discounter's prices on about 300 products. The products were given an Aldi Price Match bubble at the shelf edge and online.
But 205 of them were the same price as a week earlier, analysis by The Grocer has found [Edge by Ascential 52 w/e 11 March 2020]. Over 140 hadn't changed in price since December. They include an 800g medium white Warburtons loaf at £1.05 in Tesco on 11 March, the same price as on 18 December.
In a small number of cases the price had recently gone up. Tesco 350g own label budget courgettes went from 80p to 81p from 4 to 11 March. It put them at the highest price all year and 5p more than on 18 December.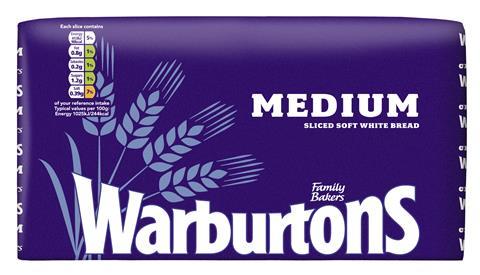 Budget own-label 250g grated mature cheddar cheese was £1.79 in Tesco on 11 March, the same price it had been for the previous two weeks, but 30p more than in any other week this year.
Tesco said it had met its pledge to match Aldi prices anward any prior changes were to align with competition.
"We are always working hard to give customers great value," said a spokeswoman. "During our centenary year we kept prices down in our Exclusively at Tesco range and created Clubcard Prices, giving Clubcard holders access to exclusive lower prices. Clubcard Plus also offers customers the chance to save over £400 a year.
"The Price Match campaign builds on all this work and by committing to matching hundreds of products to Aldi prices our customers can have peace of mind they will get great value all under one roof."
Aldi responded with press ads claiming savings of up to 50% on equivalent products.