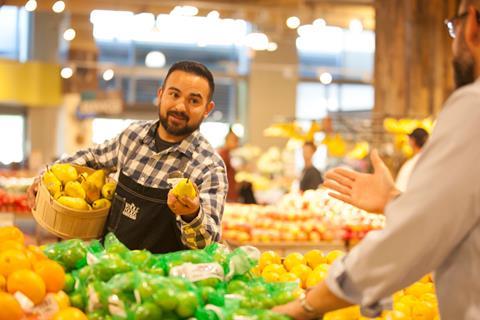 Whole Foods Market has cut prices across its fresh food lines by up to 50% in its UK and US stores.

The Amazon-owned retailer has lowered prices on a "select group of popular products in UK stores," according to its UK region finance director Asim Shad, although he refused to name specific lines at this stage.

The price cuts have been made across all 467 US and seven UK branches. Whole Foods called the move the biggest investment it and parent company Amazon had made in lowering prices to date, as well as expanding deals for Amazon Prime members - it has doubled the number of deals for US-based Prime members and cut prices on hundreds of 'customer favourites', claiming customers could save an average of 20% through the reductions.

Prices for US Amazon Prime shoppers available this month include 20% off prepared wraps and sandwiches, at least 33% off sliced ham, at least 35% off fresh, sustainable wild-caught halibut fillet, and lower prices on organic strawberries and asparagus.

These will rotate on a weekly basis, but are not currently available to UK shoppers.

The retailer said the initiative focuses on reducing prices of "high quality, peak-of-season produce", adding the step will "not happen at the expense of the quality that customers know and expect from us".
It also plans to continue lowering prices in the future, and has already seen "positive responses from customers", according to Shad.
Whole Foods Market co-founder and CEO John Mackey said: "We continue to maintain the high quality standards that we've championed for nearly 40 years and, with Amazon, we will lower more prices in the future, building on the positive momentum from previous price investments. The standards for how our products are sourced, grown and produced are powerful, and set Whole Foods Market apart from the competition."

Amazon worldwide consumer CEO Jeff Wilke added: "When Whole Foods Market joined the Amazon family, we set out to make healthy and organic food more accessible. Over the past year, we've been working together tirelessly to pass on savings to customers. Every time a customer walks into a Whole Foods Market, they expect and trust industry-leading quality standards across aisles, and now they will experience that same Whole Foods Market quality with even more savings."

Amazon bought Whole Foods in August 2017 for £10.4bn.