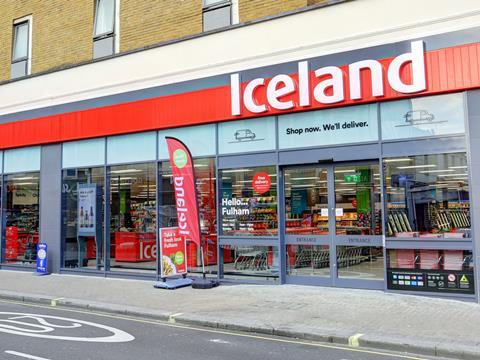 Iceland has lost out to Asda in its past two appearances in the Grocer 33 pricing survey. However, its £53.55 total was £3.17 cheaper than its Walmart-owned rival this week.

Iceland offered the lowest price for 16 of the 33 items in our basket, with six of these exclusively cheapest. Party organisers would have done well to head to Iceland, with Pringles, Mr Kipling Battenbergs, Oreo ice cream sandwiches and Del Monte lollies among the deals.

Second-placed Asda was cheapest on 14 lines, five exclusively so, among which were the raspberries, Maris Piper potatoes and the pineapple. Although it was cheaper than its traditional supermarket rivals, it still had to offer our shopper a voucher worth £2.56 under its Price Guarantee scheme.

While Tesco's Brand Guarantee initiative's days are numbered, it did help the retailer close the gap to Iceland this week. Its £59.22 total was £5.67 more expensive than Iceland. However, had our shopper been able to pick up a full basket her discount would have been £2.86. This would have made Tesco just £2.81 dearer than Iceland and actually 36p cheaper than Asda.

If you discount the cashback there was little to choose between Tesco and Sainsbury's or Morrisons this week. At £59.30, Sainsbury's was just 8p more expensive than Tesco. Morrisons was a further 34p pricier at £59.64, offering the lowest price for 14 products, five exclusively, compared with just six and one respectively for Sainsbury's.

While Waitrose's £62.05 total was £8.50 more expensive than Iceland, it was actually not as far adrift from the big four as has been the case in recent weeks. A dozen promotions meant Waitrose offered the most deals of any retailer this week, with nine the nearest (at both Asda and Tesco).