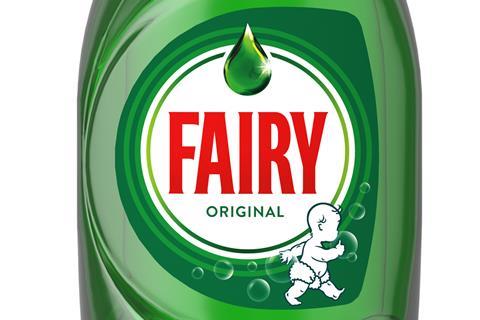 Procter & Gamble plans to take 9,000 tonnes of virgin plastic out of its supply chain every year.
The move, which will roll out in early 2020, will see 300 million Fairy, Viakal and Flash bottles coverted to 100% recycled or partially recycled plastic bottles using post-consumer and post-industrial resin. P&G said this was "equal to the amount of waste generated by 6.5 million Europeans per day".
"We are proud of this significant milestone across our cleaning products as we know with our immense scale we can create a positive impact," said Elvan Onal, P&G VP for home care products in Europe.
The household product giant has also pledged to convert its entire range of surface cleaning wipes to 100% recycled fibre, which P&G called a 'key milestone' on the way to halving the amount of virgin plastic used across its packaging by 2030.
"We want to delight consumers instead of making them choose between an environmentally friendly product and one which has the performance they need and love," said Onal.
It's the latest in a swathe of big fmcg businesses to crack down on plastics over recent weeks. Huggies, for instance, said this morning it would eliminate plastic from its wipes range in the UK within the next five years.
Frozen retailer Cook, meanwhile, has switched its entire range of meals to 100% recyclable trays.