With the food industry struggling to navigate a raft of challenges, Tim Murray, of operational improvement specialist Newton, gives Grocer Vision his expert take on how businesses can stay ahead and maintain profitability.

Times are tough in the food industry. Labour shortages continue, supply chains are damaged by Covid, Brexit and the war in Ukraine and the cost-of-living crisis is biting hard. The challenge for all businesses is how to stay ahead and maintain profitability.
But what do these challenges really mean for business leaders. Tackling the issues in a real and lasting way takes time, will involve significant changes across the end-to-end supply chain and will need great engagement and buy in from staff.
It is not simply about coming up with good ideas – although they are clearly a strong starting point – but about implementing transformational changes in a way that works for the people within the organisation.
Having delivered major change programmes in more than 300 food factories and many leading retailers, Tim Murray, a partner at operational improvement specialist Newton Europe, knows this inside and out. So, what are the top takeaways for business leaders?
Prioritise staff engagement
For any change to be effective, the people impacted must be engaged and onboard. Not only should they understand the need for change but crucially they must also be involved in developing the solutions. As Murray says, "doing this will generate better solutions but more importantly it will guarantee sustainability of results as staff will take ownership for the new ways of working if they, or their peers, have designed them".
For example, a retailer had a good idea to make stock replenishment easier by tracking sales through the tills and therefore flagging to staff when an item, such as apples, needs restocking. They trialled a new system but within weeks it was parked as colleagues were frustrated that they were spotting gaps on key produce items long before the system notified them.
The answer when implementing change like this, Murray says, is to "spend hours and hours on the shop floor with the colleagues living and breathing the challenges they face". He continues, "when we did that in this example, we found the system was typically an hour late at identifying gaps in produce – the time between a shopper picking their apples as they entered the store and registering as a sale at the checkout once they had completed the rest of their shop.
"By fixing the algorithm we could make the whole process faster and genuinely useful to colleagues, helping them to do their jobs better" says Murray. "An idea can be great, but if it's poorly executed, staff will disengage. It is all about engagement in that process."
Measure the right things
When looking to make improvements, it is vital to work with the right performance measures. However, this is rarely simple. Murray believes that too often, opportunities are hidden by metrics that don't consider the full picture.
"Companies might be excellent at hitting certain metrics, such as the average wait time at tills, but this average figure could be made up of mornings where the tills are massively understaffed and wait times would hit 10 minutes, and afternoons where they might be overstaffed and customers would sail through without waiting at all," explains Murray.
"Changing this metric to look at how many customers are served in three minutes or less would highlight the real issue, which could then be resolved," says Murray.
This in turn drives results that deliver much more consistent customer service, getting rid of customer complaints whilst also unlocking productivity savings.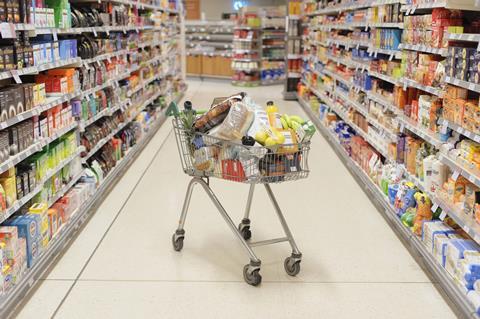 Be forensic in finding opportunities
Once you have the right measures, improving efficiency is about "really understanding what is holding back performance and getting better", Murray says. Developing that understanding means exploring processes in depth and detail to find hidden opportunities.
Murray believes that "hidden gems" can save companies money but it's crucial to be dogged about getting them. On production lines, speed is often a big constraint. It could be that a machine, such as a bottling plant, appears to be already functioning at 100 per cent on the speed dial, so managers could be at a loss as to how to boost productivity.
The opportunity is not initially clear and needs a lot of investigation but deep within the workings of the machinery there will be a single biggest thing that's constraining the speed. It might require detailed studying of the manual, working with the machine manufacturers or upgrading some parts but with the right desire and technical expertise it is possible to figure out how that system can go faster.
"Many people stop investigating solutions when they reach a blocker that makes it look like things can't get any better," says Murray. "We know the value of getting the machine faster is worth so much to a business that we will persevere until a solution is found."
Use automation wisely
Many UK businesses have under-invested in automation because until now the country has had "quite readily available and easy access to labour at generally relatively low cost", says Murray. But, he explains, Brexit-related labour scarcity and living wage increases are creating a "double whammy" effect where the need to automate has never been stronger.
"The mindset about production automation has often been looking for off-the-shelf solutions that already exist and bringing them into factories," he says. "But we've got to the point with some of our clients in the last couple of years where you need to explore problems that haven't been solved by off the shelf automation. You need to work with specialist providers and come up with solutions to automating processes."
For example, in a complex food manufacturing company, a product could be a natural food with dimensions and shapes that are often quite different, so the process can be quite hard to automate.
"When companies are doing this 70 times a minute, across multiple different production lines across their estate, millions and millions of times doing that same process, it is worth the investment to get it right," explains Murray.
This means working with an automation provider on detailed designs for trials and development of numerous prototypes, to get to the right solution. In the end this is "really, really successful" he says, and a lesson in how to "find a major competitive advantage rather than just copying and pasting solutions out there, which at best will keep you up with the competition."
To rise to new industry demands companies will need to bring about significant change to how they operate. This will need an end-to-end approach with a deep understanding of the complexities and interconnections involved. This needs a blend of applied data science, culture change and deep sector experience.
"The industry needs results, not just ideas," says Murray. "We are so passionate about this that we work hand in hand with organisations until change is delivered, and guarantee all our work against achieving a significant, measurable financial improvement."
To find out more about Newton and how their expert team can help solve your complex business problems, contact Tim Murray on tim.murray@newtoneurope.com or visit www.newtoneurope.com.

Newton is a UK-based specialist in operational improvement, fuelled by a fundamental belief that even the best organisations can be better. Our approach is different – deliberately. We work hand in hand with our clients, delivering at the coalface. Together, we crack some of the largest and most complex challenges in the public and private sectors, by pinpointing and implementing the changes that will create the greatest impact. We believe so strongly in what we can achieve together, that we guarantee our fees against delivering results. Visit our website for more details.
View full Profile