With legislation on products high in fat, sugar & salt (HFSS) on the horizon, it is now more important than ever to measure the effectiveness of promotions and ensure in-store compliance and on-shelf availability, says consumer goods software specialist Exceedra.
Next year's regulations around the placement and promotion of high in fat, sugar & salt (HFSS) food and drink in England will create a significant destabilisation of store operations and economics for supermarkets and a raft of challenges for impacted suppliers (plus a wealth of opportunity for non-impacted brands).
Although promotional intensity has moderated in the UK in recent years, the UK market is still more reliant than others on promotions and, combined with the fact that a disproportionate amount of promotional space and prime retail real estate are devoted to HFSS products, the incoming legislation will have a profound impact.
The new rules will outlaw the placement of HFSS products at store entrances, aisle ends and checkouts and their online equivalents – homepages, landing pages for other food categories, and shopping basket or payment pages – and will prohibit retailers from offering promotions such as 'buy one get one free' or '3 for 2'. Non-volume promotions, such as 'half price' or '25% off' will still be permitted.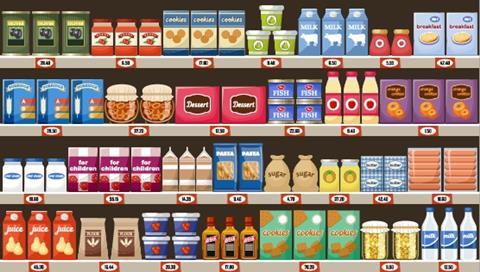 The rationale behind the new legislation is that volume promotions of HFSS products and the placement of them in key parts of the store leads to increased consumption of these products, thus contributing to various health problems such as obesity.
The intention is that replacing HFSS products in key store locations with healthier items – products that are lower in calories, saturated fat, salt or sugar or higher in fruit, vegetables or fibre – will swing spending towards the healthier alternatives and help decrease the population's consumption of calories, sugar and salt.
In terms of how supermarkets repurpose the fronts of stores and gondola ends in the future, the obvious approach would be to use them for non-HFSS displays. These could consist of healthier iterations of HFSS brands, or brands and categories – for example, alcohol, household, non-food, health & beauty – that are unaffected by the restrictions. Some supermarkets are thought to be considering monetising gondola ends by creating long-term branded fixtures in partnership with major suppliers. It also seems likely that seasonal power aisles – rather than front-of-store or gondola ends – will become a priority for most retailers to showcase and activate key seasonal events in the retail calendar.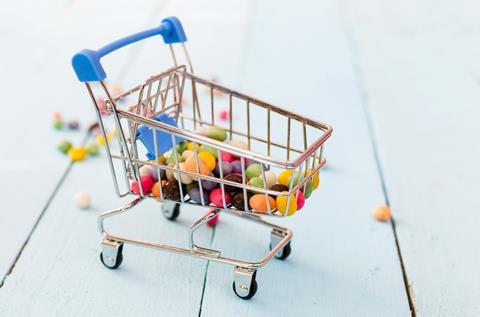 For the suppliers of HFSS brands, these regulations will inevitably be something of a body blow. With the ability to create impulse buys at the front of store, on gondola ends, at checkouts and on FSDUs set to evaporate, and with the option of using highly effective volume promotions also denied, the variety of promotional mechanics available to them will be very limited.
The fact that promotions will be limited in scope and limited in presence will make compliance, execution and on-shelf availability more important than ever, meaning that tools such as retail execution and trade promotion management will be essential for HFSS brands to ensure that their promotions are performing as strongly as possible.
For more information, read Exceedra's White Paper here.