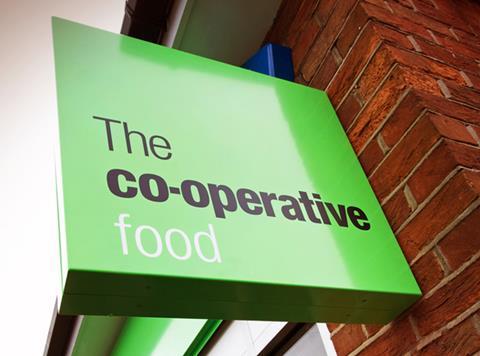 The Co-operative Group has sold 36 former Somerfield stores to The Food Retailer Group, part of the turnaround specialist Hilco group.

It is understood the stores will transfer to the Booker-owned Budgens symbol.

The Co-op has not revealed the details but said it would profit from the deal, which completes in July.

All of the 900 staff employed in the stores will transfer to The Food Retailer Group under TUPE regulations.

"The Co-op Food business is moving forwards with a clear purpose and momentum, so we can deliver a compelling, convenient and cooperative shopping experience for millions of shoppers each day," said food CEO Steve Murrells.

"It is essential that we have a proactive property programme in place to support our long-term growth strategy and this sale aligns with that approach. An important consideration for us was that colleagues would have continued employment as a result of this sale, a principle we've applied to previous sales, including that of our pharmacy business to Bestway in 2014. This agreement ensures that 920 colleagues will continue in their jobs and have their terms and conditions maintained post-sale."

The Food Retailer Group is part of Hilco, which specialises in turning around retail businesses. Its current portfolio includes HMV, which it acquired from administrators in 2013, and Denby, which it bought in 2009 and has expanded through acquisitions.

"The Food Retailer Group has exchanged on the acquisition of 36 Co-op food stores and a non-core property portfolio," the group said.

"The change in ownership will not impact daily business and stores will continue trading as usual. All employees will transfer with the business, and there are no planned redundancies. The transition of the stores to The Food Retailer Group is expected to complete in July 2016."

The deal, also includes around 60 non-food properties, which The Co-op took on as part of the deal to buy Somerfield in 2008.

The Co-op is believed to be currently looking to sell a further 300 food stores that also don't fit its convenience model.

It recently highlighted that core convenience like-for-like sales grew 3.8% in 2015, ahead of the market and driven by investment in price and products. It has seen 12 successive quarters of like-for-like growth in its core convenience estate and underlying profits in the food business rose 3.3% to £250m last year.