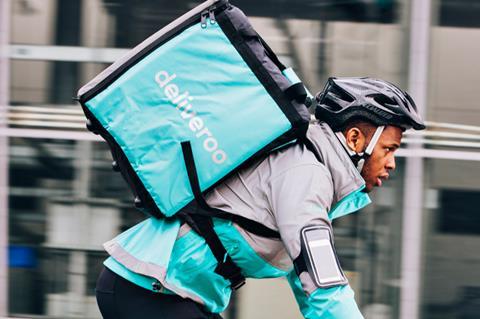 Deliveroo is advising restaurants to share financial forecasts with landlords in order to win concessionary lease terms such as turnover-based rent.

The food delivery company has called in legal and property experts to provide guides aimed at both restaurants and landlords for renegotiating terms to sustain the sector in the wake of Covid-19.

The guidance says restaurants should initiate negotiations and be prepared to share a "business plan/road map" including "profit and loss projections over the next two to three years".

Landlords, meanwhile, should consider sharing data such as shopping centre footfall trends.

Suggested outcomes include new deals in which the tenant pays a percentage of turnover to the landlord, on top of a fixed base rent.

It's the second call in weeks for landlords and tenants to share such information in order to achieve leases that factor in turnover. Agents Colliers said earlier this month there should be more data sharing to achieve sustainable deals taking account of turnover.

Other outcomes suggested by the Deliveroo guidance include rent holidays, long-term rent reductions, longer leases, caps in shopping centre service charges and a move from quarterly to monthly rent payments.

Joe Grossman, founder of burger chain Patty & Bun, said the advice could be a "lifeline" to the sector. "All sides of the industry need to work together to recover, and this initiative will help achieve that," Grossman said.

The guidance was authored by law firm Goodwin and food and beverage property consultants Shelley Sandzer.

Duncan Lillie, a partner at Shelley Sandzer, said: "This is a reset moment for the relationship between operators and landlords, one that requires collaboration, co-operation and compromise on all sides.

"By working together in a more open way than has been the norm in the past, the sector can rebuild. More than that, it can do so in way that will achieve much greater long-term sustainability and success for operators and landlords alike."
As well as suggesting negotiation tactics, the advice sets out the current legal position, including a temporary ban on evictions for the first three months of non-rent payment.
Deliveroo said its own research found nearly 50% of small and independent restaurants said they would go out of business in one to three months unless the current situation changed. Three-quarters said the main barrier to profit was social distancing measures while two thirds cited their ability to pay rent in the near future.

The delivery company said it was calling on the government to do more to support the sector.

Deliveroo founder and CEO Will Shu said: "Deliveroo is passionate about supporting our restaurant partners and we are committed to supporting them through this unprecedented time.

"We are pleased to work with cross-industry experts to create much-needed solutions for restaurant partners and help accelerate the recovery of the restaurant sector we all value and want to see thrive again."

Goodwin real estate partner Matthew Pohlman said: "Our efforts are focused on providing practical, balanced and actionable insights to help drive discussions among all stakeholders towards mutually acceptable solutions to the present challenges in the sector."