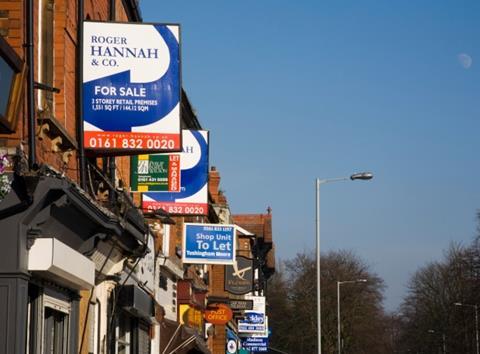 Rent prices are more likely to take account of a retailer's turnover after the coronavirus pandemic, according to landlords.

Four out of five landlords said the pandemic would change the terms on which retail property was occupied, according to a survey by Colliers International.

The property consultancy surveyed the owners of 1.3 billion sq ft of UK retail property. More than 40% said they would be more likely to consider footfall, turnover and online sales generated as a result of physical shops in determining future lease prices.

"The insights from this survey demonstrate that the relationship between the landlords and occupiers of retail property is changing irrevocably," said Colliers head of retail strategy Matthew Thompson.

"The challenge now for both sides of the equation is who can respond in a way that can sustain a contractual relationship which is viable for all parties."

The results show landlords need to "overhaul the sector" and use data on footfall, turnover and online sales as metrics influencing the pricing of leases, according to Colliers.

"Owners are under pressure to deliver high-quality, high-quantity footfall and brand prominence for their occupiers - and crucially, must be able to prove that their strategies are delivering.

"In this context, it's clear that we're going to move away from the old model of how shops have been rented out. In an environment that can integrate masses of relevant datasets, more precision can be brought to the pricing process and this will benefit both landlords and retailers."

The change would depend on the willingness of landlords and retailers to share data on sales and shoppers visiting properties, Thompson added.