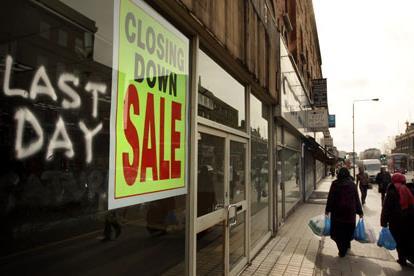 Landlords are "itching" to evict retail tenants after 30 June, when government protections for them are due to end, a property litigation firm has claimed.

Landlords have been banned from evicting commercial tenants for non-rent payment due to coronavirus since March. A second protection introduced in April banned landlords from issuing winding-up orders or statutory demands. Both protections last until 30 June, with the government yet to announce any extension.

Property litigation firm Hägen Wolf has warned of a surge in eviction and insolvency litigation after seeing "a clear and large increase in the number of conversations had with landlords about the issue".

"As things stand, from 30 June commercial landlords will be able to forfeit the leases of tenants who are in rent arrears, which will be a large proportion of the high street, by issuing possession proceedings or simply by changing the locks and taking peaceable re-entry," said Matt Pugh, managing partner at the firm. "Possession orders already made will also start to become enforceable.

"Many tenants, including some household names, have not paid the March quarter and will not be able to pay the June quarter. Some landlords are itching to pull the trigger and take possession.

"Unless the government finds a way to ease, rather than lift restrictions, the high street could quickly be decimated and shoppers may never return from online shopping."

The government last week announced it was working with the BRC, UKHospitality and the British Property Federation on a 'code of practice' to help landlords and tenants negotiate solutions.

However, tenant sources have already expressed doubt over how such a voluntary code can provide a solution where loss of turnover during lockdown has left retailers without the money to pay.

The BPF and BRC continue to call for the code to be complemented by a government grant scheme to make up the shortfall, a view echoed by Pugh.

"In our view, the only way of preventing this [high street decimation] is by introducing a version of the Danish space furlough scheme, which would help both landlords and tenants and which could be 'unwound' in a similar way to the employee furlough scheme," he said.