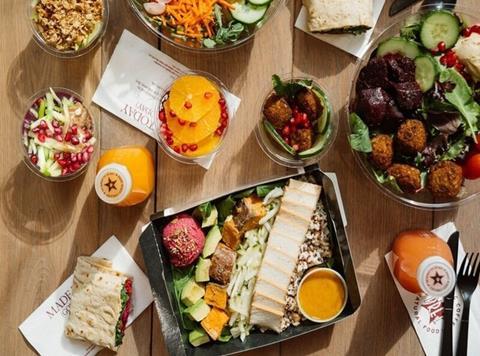 Pret A Manger has signed its first US franchise agreement as the food-to-go chain eyes a rollout to university campuses.

It will roll out three outlets by mid September through a partnership with restaurant company Bon Appétit Management.

Two of these opened at the University of Pennsylvania yesterday, with a further shop launching at the University of Chicago on 14 September. Pret's menu at the new locations includes a range of organic coffees, salads, sandwiches and hot options.

"Choosing the right partners is important for Pret and we really admire Bon Appétit's values and operational strengths," said Pret A Manger US president Jo Brett.

"Our menu of freshly made food to go is perfect for students juggling a busy academic lifestyle, and I'm sure our organic coffee will also be very popular on campus. Pret is a natural choice for students looking for fresh and nutritious food and we hope these three new university shops are the first of many."

Bon Appétit CEO Fedele Bauccio added: "I have long admired Pret for its fresh, flavourful menu items that can be enjoyed quickly on the go. In addition, Pret's culinary and sourcing standards align closely with Bon Appétit's, which will make us a great team."

The Bon Appétit Management Company operates more than 1,000 cafés across 33 states.