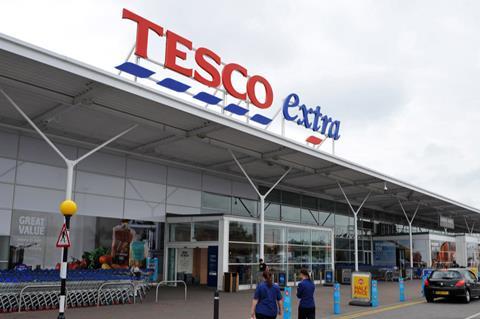 Supermarket Income REIT, the rapidly growing UK supermarket real estate fund, has bought the Tesco Extra in Mansfield, Nottinghamshire, for £45m.

The property, bought from the Charities Property Fund, is the seventh supermarket to be snapped up by REIT, which was the most prolific buyer of supermarkets in 2018.

The 90,000 sq ft store includes 530 parking spaces and a 12-pump petrol filling station and comes with a 20-year lease.

The deal includes £33.7m in cash, funded from the proceeds of a £45m equity placing by the fund last month, which was completed shortly after it signed up former Sainsbury's boss Justin King as an advisor.
"This acquisition increases both the average unexpired lease term and the net initial yield of our portfolio," said Ben Green, director of Atrato Capital, the investment adviser to Supermarket Income REIT.

"We are especially pleased to have been able to use Supermarket Income REIT shares as part consideration in a property acquisition for the first time. We believe there are many investors who own individual supermarket properties that would benefit from swapping their ownership into shares in Supermarket Income REIT, gaining our diversification and specialist management."

Supermarket REIT's latest expansion comes in a big week of supermarket deals, following Realty Income Corporation's acquisition of 12 Sainsbury's stores from British Land.