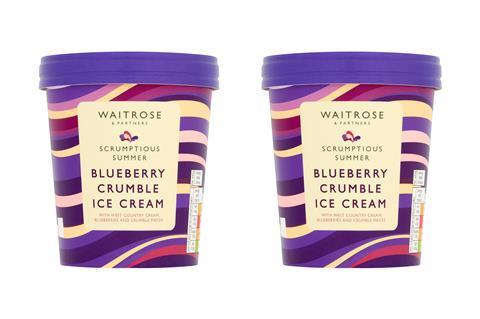 Waitrose has lined up the launch of more than 145 products for its new summer range.
The 'Scrumptious Summer' food and drink selection will welcome more than 70 additions. Seventeen existing products will be given a revamp, with improved recipes. Customer favourites from summer 2019 will also make a return to form this year's summer offer.
The new range focused on dishes featuring nostalgic flavours and classic recipes given a modern twist, Waitrose said.
New arrivals include blueberry crumble ice cream, cherry bakewell yum yums, bacon & egg bites and ginger beer spatchcock chicken.
Following the popularity of the cheese raclette and heater at Christmas, the supermarket will introduce a chilli raclette cheese to its service counters.
"This summer, more than ever, we know our customers will be spending more time at home, in their gardens or outdoor spaces, enjoying the sunshine," said brand manager Beth Elliot.
"Summer dining is a fast-growing area for us, and we know our customers want to shop in more convenient and quicker ways right now."
She said: "We've reflected this by creating a range of ready-to-eat food and quick-to-prepare dishes which are tasty, exciting, foodie and fun – making them the perfect options for carpet picnics and barbecues.
"By putting all our summer products in an eye-catching, bright design, it helps our customers to shop quickly for food and drink and the innovative dishes and playful combinations showcase the very best flavours to brighten up summer with."
The Scrumptious Summer range launches this week and throughout the summer online and in stores.
Range preview: Waitrose Scrumptious Summer
Here are some of the produts joining the Waitrose range this summer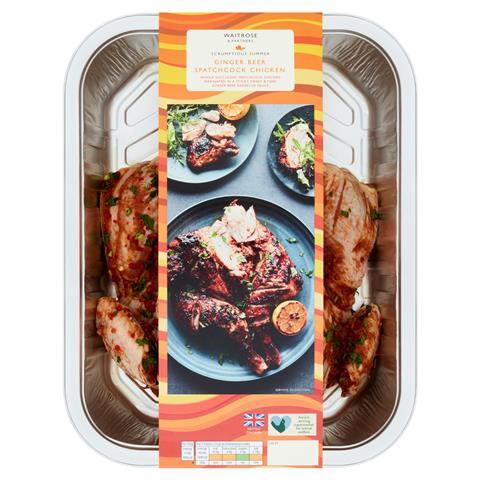 Ginger Beer Spatchcock Chicken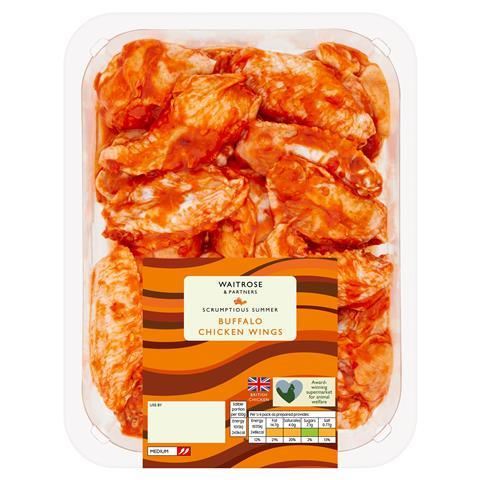 Buffalo Chicken Wings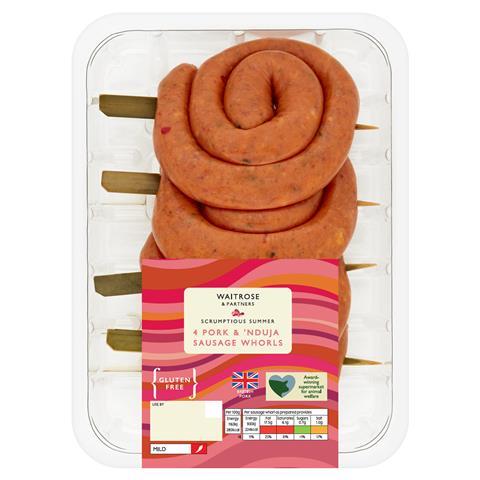 Pork & Nduja Sausage Whorls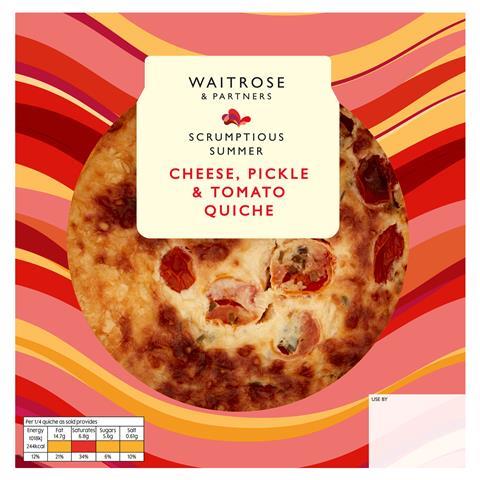 Cheese, Pickle & Tomato Quiche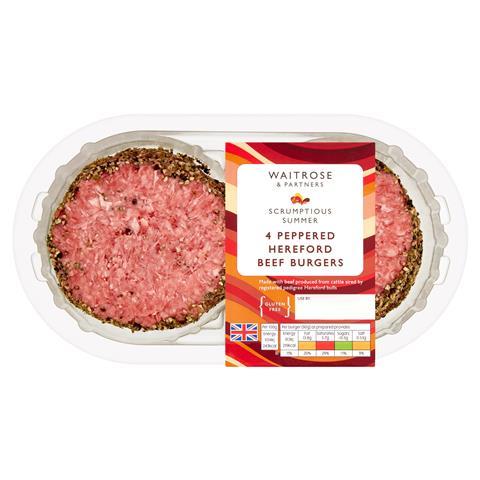 Peppered Hereford Beef Burgers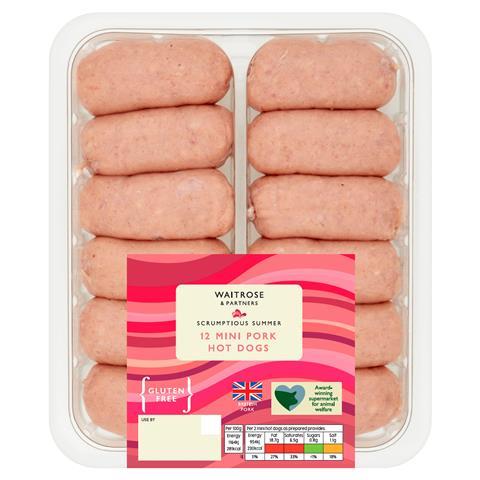 Mini Hot Dogs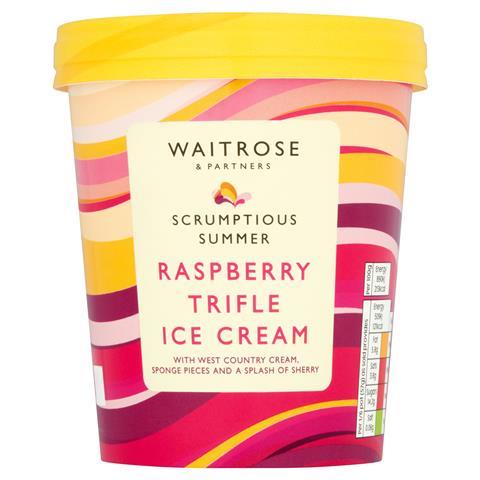 Raspberry Trifle Ice Cream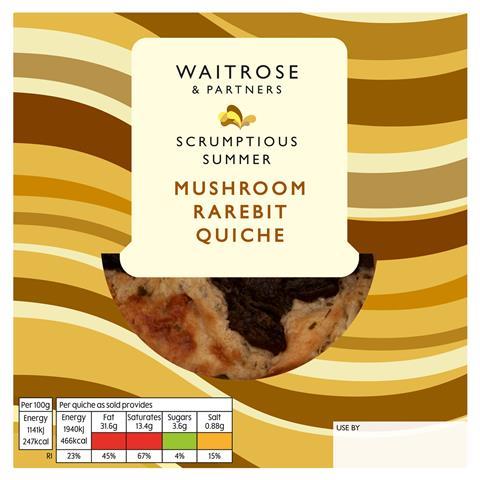 Mushroom Rarebit Quiche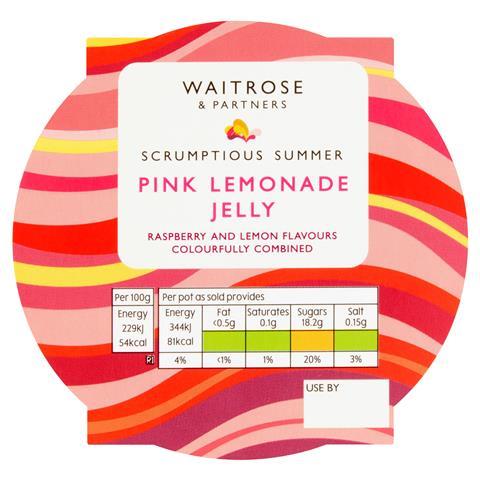 Pink Lemonade Jelly
Black Pepper & Soy Flat Iron Steaks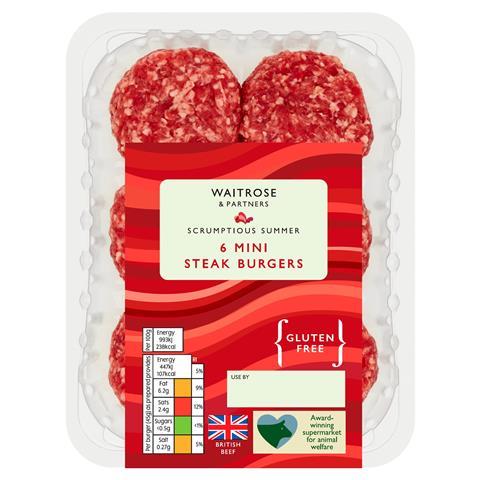 Mini Steak Burgers