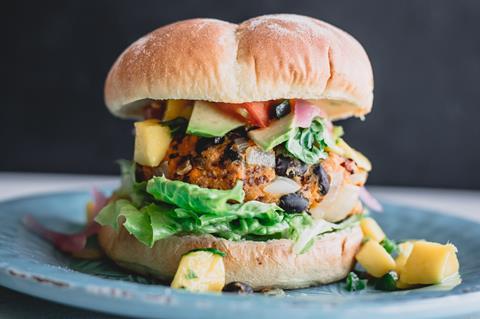 Waitrose is upping its vegan game as lockdown draws to a close.
The retailer is drafting in a host of new SKUs, such as Moving Mountains' bleeding plant-based burger, oat milks from Minor Figures, and baking kits from Bosh.
And despite having had to reduce its SKU count during lockdown, it was nearly back to having a full range available again, a spokeswoman told The Grocer.
"Within vegan & vegetarian, we have worked collaboratively with our suppliers to navigate these difficult times and devised unique plans for each supplier and product type," she said.
"As such, this meant that we temporarily paused production of a small number of lines to help our suppliers and still maintain a good range."
Waitrose was "due a range review", said one supplier source.
"They have asked their supply base for samples of NPD, although quite when they are going to execute this we do not know."
Waitrose "massively overtrades" in the category, the source added. "The thing they have done that other retailers are starting to do well is depth of range."
Within the category, Waitrose had "noticed some new customer behaviour trends over the past few months where we have seen specific areas of the category perform really well", said the spokeswoman. This included vegan ingredients, sales of which were up "over 100% year on year" thanks to Brits' newfound appreciation for home cooking, as well as fresh tofu.