From upmarket grocers to wine merchants and health food specialists, the independent market is teeming with retailers that trade in the finer things in life. Some have occupied the same store for centuries, others have emerged in the last few years to take advantage of new eating habits and trends. And a couple are firmly digital-first. We've highlighted 10 of the UK's biggest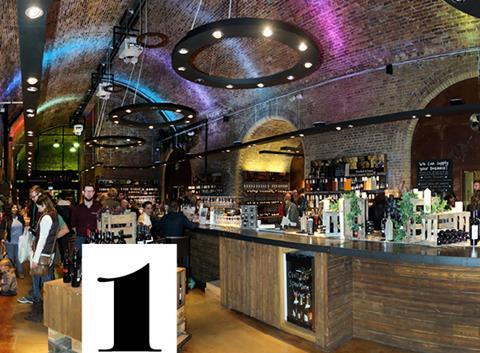 Direct Wines
Sales: £287.1m (+0.8%)
Pre-tax profits: £6.7m (–34.6%)
Stores: 20 (+5%)
As a Bordeaux bottle washer back in the 1960s, Tony Laithwaite developed a taste for fine wine. On trips home he would lug back local varieties on the train before demand among friends grew big enough for him to fill up a van instead. Quickly both he, and the boutique wineries he was buying from, spotted an opportunity. Direct Wines emerged with only five wines and 150 customers but grew steadily thanks to a USP in the marketplace: it only sold wine bottled by producers.
Ten years later in 1979 the company bought up its own vineyard in the Côtes de Castillon as well as shipping in varieties from suppliers as far flung as Australia.
Today, five decades on, Laithwaites has 20 stores selling 1,500 fine wines and fizz from all over the world and an online delivery service it claims is number one in the UK.
Tastings to showcase suppliers, personal wine shoppers and plans that deliver 12-bottle cases straight to customers' doors have all helped the retailer keep sales steady year on year in the face of growing competition from the supermarkets.
As does international appeal, with a third of sales from outside the UK. The US and Australia are major markets, with lucrative franchise and distribution deals in Europe and the Far East.
The disposal of Virgin Wines in 2013 did hit profits but that's largely as the £7.8m proceeds from the sale were a one-off.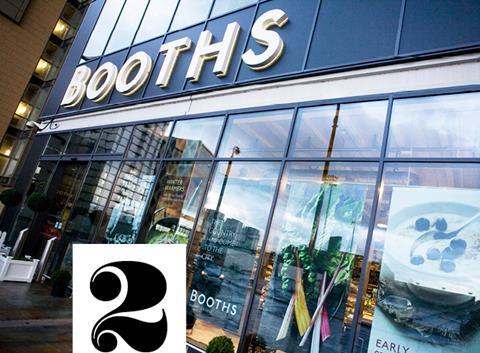 Booths
Sales: £280.8m (–0.5 %)
Pre-tax profits: £1.6m (–58.9 %)
Stores: 29 (+21 %)
Booths might stock all the basics in its 29 stores but it still considers itself a thoroughly upmarket grocer. Until recently outlets still sold Count Simon's French coffee, the same product sourced by founder Edwin Henry Booth, a tea dealer who opened up The China House in Blackpool 160 years ago with £80 of goods bought off a Preston grocer.
Three months later he'd repaid his debt (and made a profit of £50) and scoured Europe for fine foods UK shoppers wouldn't find elsewhere. His motto was "Sell the best goods available, in attractive stores, staffed with first class assistants."
Though Booths has inevitably compromised its founder's strict criteria in some cases, it still boasts a higher proportion of premium end products than rivals, and recent moves suggest a return to diversification.
"Long, strong relationships" with local suppliers have helped the retailer set itself apart on provenance in particular, with 80% of meat from regional producers, beers and wines from boutique breweries around the North West, and many local cheeses, too.
But a deflationary market has proved challenging, with sales plateauing, while the opening of five new stores resulted in a steep drop in profits.
Other events outside the retailer's control also played a big role, with floods in its North East heartland causing devastation and temporarily closing three stores.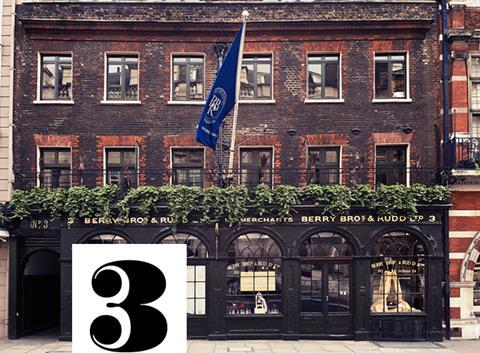 Berry Bros
Sales: £145m (–4%)
Pre-tax profits: –£645k (N/A)
Stores: 2 (0%)
Having traded from the same London store since 1698, Berry Bros & Rudd claims to be Britain's oldest wine and spirits merchant. It's supplied posh plonk to the royal family since King George III was on the throne and poet Lord Byron would drop in to pick up his favourite tipple. Its distillers even created the Cutty Sark whisky.
Today the company has offices in Japan, Singapore and Hong Kong, with its own wine school, website and fine dining venue in the cellars of the flagship store.
Those prestigious credentials haven't stopped steep losses at the merchants, however. After haemorrhaging £6.2m in losses in 2015 it's taken drastic action, laying off staff and shutting down office space in the past 12 months – paying £2.1m for the privilege – in an effort to turn around the business.
New chief executive Dan Jago (former head of beers, wines and spirits at Tesco) said these "significant steps" to recover from a disappointing 2015 led to "solid performance" across its business portfolio in 2016 with losses cut to £645,000.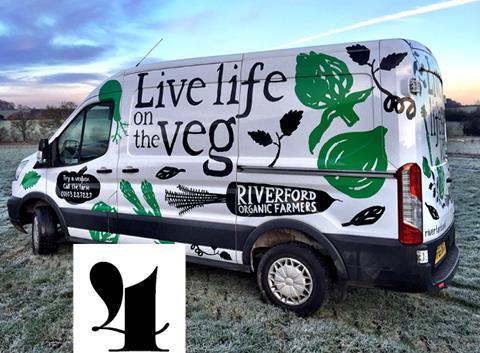 Riverford Organic
Sales: £47.2m (+6.3%)
Pre-tax profits: £792k (–43.6%)
Stores: N/A
What began as one man and his wheelbarrow delivering local fruit & veg to friends has sprouted into a multimillion-pound delivery service shipping out 47,000 recipe boxes each week.
To cope with demand Riverford Organic now works with several UK farmers, as well as using produce from its own Wash Farm in Devon, convincing customers to fork out £29.95 for two meals.
For that they can cook up posh meals like Harissa Falafels, Chimichurri and Roasted Mushrooms or Tofu noodle salad. Everything is '100% organic' with cows fed on a diet of natural grass and 'slow grown' veg.
New lines include a Butchers' meat box for 'meat fans and keen cooks' and a new recipe channel launched on YouTube last month.
A growing appetite for these premium DIY meal kits boosted sales, although "a substantial increase in administrative expenses" such as marketing, extra staff and new systems did cause profits to fall nearly 50% .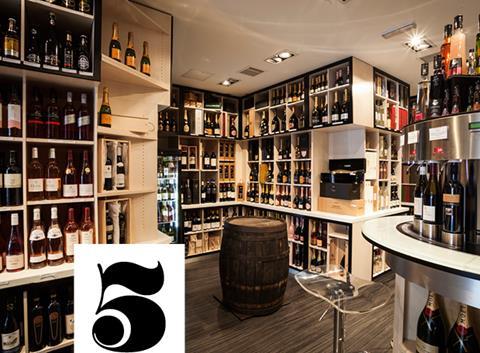 Amathus
Sales: £45.6m (+35%)
Pre-tax profits: £1.7m (–21%)
Stores: 4 (+33.3%)
Specialist drinks retailer and distributor Amathus has a prolific portfolio of "exclusive" booze sold to both on and off-trade clients. Its range includes 1,800 spirits, with a "unique selection" of grappa, calvados and genever and "the UK's best and most exclusive selection of pisco and tequila". There are also 200 varieties of fizz, 500 beers and soft drinks and exclusive wines from 60 producers which it sells from its four central London stores and online.
The family-owned business enjoyed double-digit growth in sales last year following the acquisition of Bablake Wines with which it plans to "add momentum to ambitious growth plans," and double its customer and distribution assets, said managing director Harry Georgiou, while "maintaining the family ethos."
Eighty-year-old specialist Bablake has added 100 of its own staff and £20m-plus turnover to the group as well as a distribution network that spans the South West, an area where Amathus has previously lacked presence.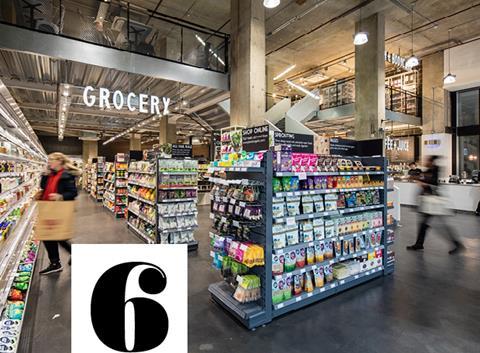 Planet Organic
Sales: £24.2m (+16.3%)
Pre-tax profits: £428k (+10%)
Stores: 7 (+0%)
Health food retailer Planet Organic opened the doors to its gleaming new Tottenham Court Walk store last year. Spanning 5,000 sq ft across two floors with its own juice bar, coffee counter and event space, the seventh branch has been billed the retailer's most "prominent" yet. There are hopes that footfall from the newly redeveloped Tottenham Court Road Station will drive 80 million people through the doors each year.
There they'll find enough gluten-free, dairy-free and raw food items to keep Gwyneth Paltrow stocked up for months. In August the retailer announced a new organic, gluten-free, vegan, soy- and nut-free range of bread from supplier Good Grain Bakery. Other new lines include Granola Dust (£6.20), Profusion Hemp Thins (£2.15) and Maple Toasted Himalayan Salt (£1.60).
And Londoners are lapping it up, with sales soaring and profits in double-digit growth.
The business continues to develop a selection of own label products too, which it hopes will boost its bottom line. The range will complement the 600-plus chilled SKUs it currently offers to London postcodes via its website and stores (with those outside the M25 limited to dry and ambient health kicks).
The specialist retailer is also trying to shake off its pricey reputation and broaden its customer base, lowering the cost on hundreds of organic lines to tempt in those without £10.49 to splash out on a bag of almonds.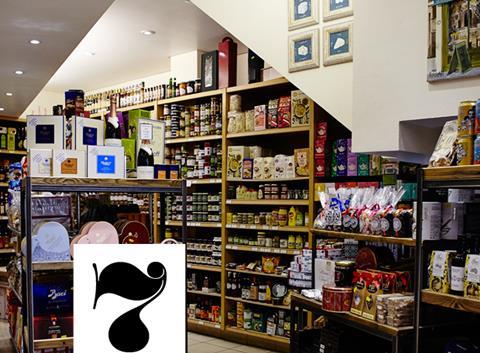 Jeroboams
Sales: £19.4m (–5.6%)
Pre-tax profits: £186k (–47.4%)
Stores: 6 (0%)
Fine wine and food retailer Jeroboams has struggled in a tough economic climate with profits sliding by nearly 50%. Though it's blamed that on the effect of interest rates on debt, currency and liquidity risk, ultimately it's selling less pricey plonk to customers from its six specialist stores. It's hoping new MD Hugh Sturges, who joined in late 2015 after 14 years at rival Berry Bros & Rudd, will help turn its fortunes around.
In April Sturges unveiled a five-year plan that includes merging its retail and private client business, revamping a number of the London outlets, and a new cellar where it can host tastings and events for the biggest spenders.
Around 20% of wines will also be refreshed in order for the 30-year old specialist to boost its appeal to a much younger demographic.
A new '360 degrees' approach will also create a "seamless approach from buying a bottle of wine for dinner to becoming a private client, growing a cellar or purchasing en primeur" according to Sturges.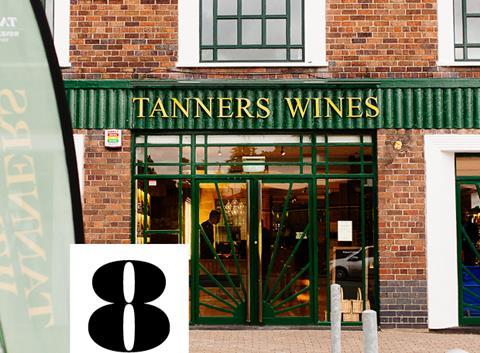 Tanners Wines
Sales: £18.8m (+0.2%)
Pre-tax profits: £513k (+45.3%)
Stores: 7 (+40%)
Founded by explorer and ship's captain William Tanner in 1872, ownership of Tanner's Wine Merchants has stayed "resolutely independent" for over 150 years, an arrangement that hasn't been without its challenges.
In the 1960s a fight between father and son team Alfred and Richard Tanner over whether the business should expand into beer saw Richard sensationally sacked, albeit only for three days (and Tanners still doesn't sell beer).
Now fourth generation James Tanner holds the reins to the Shrewsbury-based wine merchant, which has seven outlets (dotted across Shropshire, Cheshire, Herefordshire and North Wales).
The most recent opened its doors in Chester 12 months ago occupying a former Art Deco cinema and auction house. All sell international wines and Champagne, as well as port, sherry and spirits.
Half the sales are to high-end hotels and restaurants, with the other half from private customers or corporate clients such as universities and companies across the UK, though both seem to have stalled in recent months, with sales static.
Conversely profits soared by 50% to £513,000, a performance Tanner put down to careful control of overheads. Improved gross margins thanks to favourable exchange rates and a change in the sales mix also helped.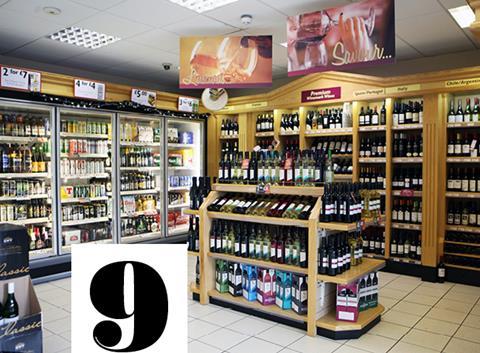 Winemark
Sales: £18.6m (–2.4%)
Pre-tax profits: £573k (+22.3%)
Stores: 82 (+4%)
The biggest independent wine merchant in Northern Ireland has had a topsy-turvy last few years. In 2012, profits soared a massive 81%, but they plunged 75% in 2013.
In 2014 Winemark released a steadier balance sheet with pre-tax profits up 22% (from £468k to 573k) despite describing 2014 as a "challenging year in difficult economic conditions" and highlighting the pressure applied by local competitors as the biggest risk to the business. Sales took a little dip but profits were up 22% and it opened a handful of new stores – it now operates 82 outlets. The Winemark board predicted a "difficult trading year ahead" but insisted they would "continue to seek every opportunity to increase turnover and profitability" where possible.
This included an LED upgrade across its estate that it estimated would save up to £250k every year. It will also endeavour to retain key members of staff, which it says are its "most important resource". Its next set of results in October will reveal if it succeeded.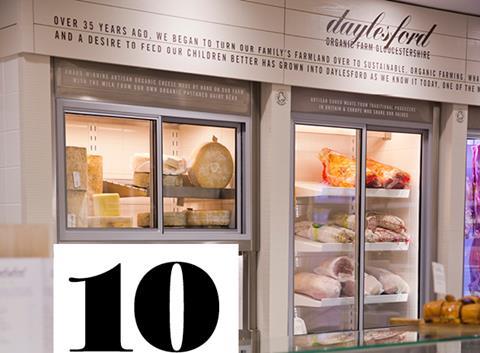 Daylesford
Sales: £14.5m (–11.5%)
Pre-tax profits: –£5.2m (N/A)
Stores: 4 (+0%)
Daylesford's results for 2014 revealed an 11.5% fall in sales and a loss of just over £5m (versus £4m in 2013).
And Daylesford founder and owner Lady Carole Bamford has clearly upset the Daily Mail, which published a bitchfest article that, among other things, claimed she was nicknamed Lady Barracuda 'after the ferocious and sharp-toothed fish' and that her staff (and even some friends) were utterly terrified of her'.
But as the wife of Brexit fan and JCB chairman Anthony Bamford, she can afford to laugh it all off. In any case, Daylesford, which has four 'farm' shops – one at Daylesford Farm in Gloucestershire and three in London (Pimlico, Notting Hill and Mayfair) – became Fine Food Retailer of the Year at The Grocer Gold Awards this June. Judges said the organic operation "oozed quality and has luscious shops and food". And sales are flying via Ocado, with the Daylesford shop becoming its biggest supplier of organic meat, with annual sales up 44% year on year to £5.8m.
Methodology: The 10 fine food or specialist retailers were selected from The Grocer's 2016 ranking of the UK's largest independent grocers. To qualify for inclusion in the Top 50, companies need to be at least 50% owned by management or family. Financial information was provided by companies or taken from Companies House using the most recent accounts available.