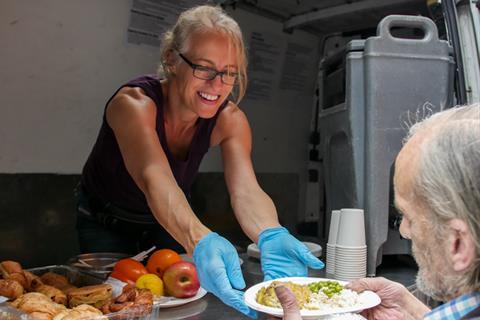 Aldi is to extend a trial of donating food directly from stores to local charities across its entire UK estate.

The initiative bypasses the need for the surplus food to return to an Aldi depot before being redistributed.

It's the result of a partnership with the Neighbourly food surplus scheme, which connects businesses with local charities. The trial was launched in 24 stores in February this year and will be rolled out to the entire estate of more than 830 between now and September, according to Aldi.

Aldi already donates meals to charities via its distribution centres but expects the Neighbourly partnership to boost the number from two million to three million annually.

The trial saw collections from stores up to five days a week and led to a 50% increase in the amount of food each was able to donate, a spokeswoman said.

Donations have included fresh fruit and veg, baked goods and non-perishable items. The partnership has also enabled the donation of flowers, in some cases used by charities teaching floristry skills.
"The results of the trial are even better than what we had hoped for," said Aldi UK MD of corporate responsibility Fritz Walleczek. "Working directly with charities has not only enabled us to increase the amount of food we donate, but also increase the types of products we are able to share.

"Our colleagues have also enjoyed developing links with charities that do such good work within their own community, and we're looking forward to seeing the results as we pair up all of our stores in the coming months."

Neighbourly CEO Steve Butterworth said: "We are delighted to be partnering with Aldi on this programme and to help them realise their ambition to benefit those communities local to each and every one of their stores across the UK.

"Food surplus is a challenge Aldi is committed to playing its part to address. This approach is critical to ensure surplus food finds its way easily to the good causes supporting those communities that need it most."