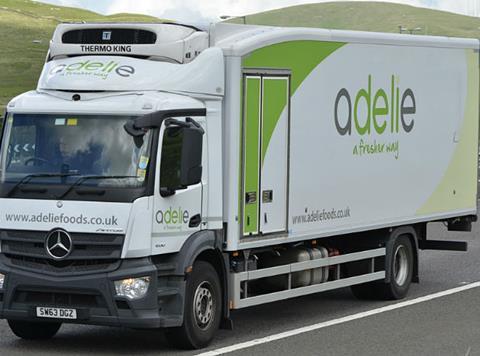 One of the UK's largest sandwich makers Adelie has appointed administrator Deloitte after its business was hammered by the widespread closure of food-to-go outlets.
Deloitte had previously been seeking a buyer for the Heathrow-based business as a going concern, but the sandwich maker has now fallen into administration after failing to secure a rescue.
Rob Harding and Richard Hawes, restructuring partners at Deloitte, have been appointed as joint administrators and will now investigate sale options to secure a rescue "as soon as possible".
"The current pandemic is having a devastating effect on consumer-facing businesses and suppliers into them, such as Adelie," Harding commented.
"The impact of Covid-19 on the company's order book resulted in a material funding requirement and, as a result, we have been working hard with Adelie's management to try and secure a buyer to ensure the right longer-term future for the business."
The company currently employs around 2,200 people and is understood to have furloughed a significant number of its workers during the crisis.
Deloitte said no workers had yet been made redundant but "this position will be revisited subject to how the sale process progresses over the coming days".
"As administrators we appreciate the help from employees and management and we will do all we can to support them at what is clearly a difficult time," Harding said.
Listed fresh food suppliers Greencore and Bakkavor had previously been linked with a rescue deal for the sandwich maker, while discussions were reported to have also taken place with fellow sandwich giant Samworth Brothers.
Last week Greencore CEO Patrick Coveney declined to talk specifically about Adelie but played down the group's immediate M&A ambitions, saying the coronavirus crisis had "put the brakes" on expansion plans.
Adelie was bought by private equity firm Intermediate Capital Group in September 2016 from fellow PE firm HIG Capital.
In its most recent year to 30 September, Adelie's holding company posted revenues of £248m, but fell to a loss to £54.9m on top of a £54.3m loss in the 18 months to September.
It also warned that since the end of its accounting period, the supplier lost a further contract with a private label customer with a "significant proportion of business" won by a competitor.
In recent years it has also lost key contracts with Sainsbury's and WH Smith and shut a number of factories.