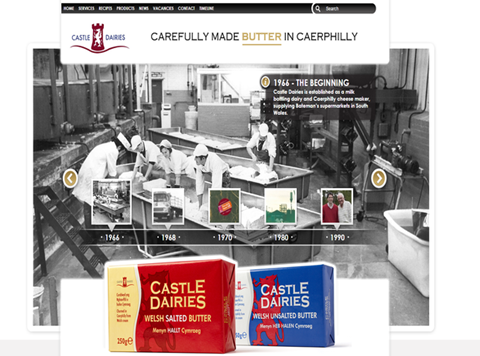 Welsh butter producer Castle Dairies has returned to double-digit growth as investment in its factory paid off and exports to Europe increased.

Revenues jumped 26% to £22.6m in the year ended 31 October 2016, following a 12% decline in 2015 as deflation in dairy hit the business.

Trading in the UK rose from £17.9m to £20.4m in the year, with sales to Europe soaring from £49,400 to £2.2m. Pre-tax profits rose to £564,500, compared with £378,500 in the previous 12 months.

Castle has more than doubled sales since 2010. "We are pleased that with the support of our committed staff and strong relationships with our customers, we've managed to strengthen our financial position," said commercial director Craig Jaynes.

"This has taken place on the backdrop of yet another very turbulent and challenging year in the dairy market. From this position, we can continue to develop our core aims of meeting our customer requirements, whilst investing in new capabilities to further our product offering via our capital investment projects."

Castle Dairies formed in 1966 in South Wales as a milk bottling dairy and Caerphilly cheese maker. It today supplies organic and conventional butters for UK wholesale and retail.