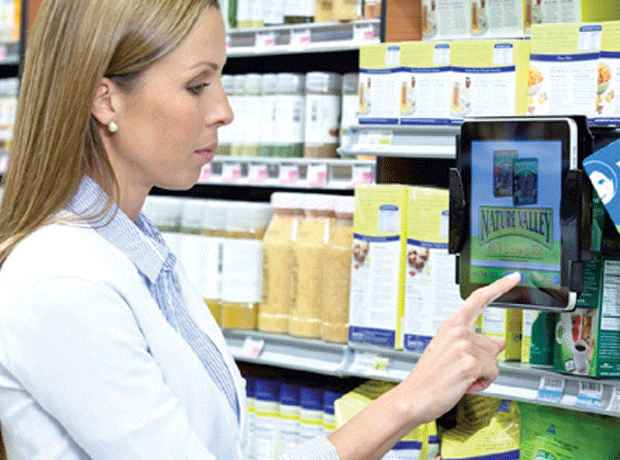 Shares in Eagle Eye Solutions, which has major contracts with Asda and Sainsbury's, have crashed today after the tech group said full-year sales would be lower than expected.
Turnover in the year ending 30 June increased 34% to £6.5m as sales growth accelerated in the second half, the group said in a pre-close trading update.
However, it is lower than previous management expectations because of the timing of "significant contracts" being deployed; the knock-on impact on the ability to drive fmcg brand campaigns through those clients; and the messaging business generating lower-than-expected new business revenue.
Eagle Eye's share price is down 14.5% to 156p so far today as a result.
The business validates and redeems digital promotions in real-time for the grocery, retail and hospitality industries, including Sainsbury's, Asda, M&S, Greggs, One Stop and Molson Coors.
CEO Phill Blundell said: "Overall we have made encouraging progress and have clear evidence that our organic growth strategy is working with revenue growth strengthening over the year. We look forward to providing a full update on the year's trading, together with greater detail on our future growth plans, when we announce our full year results in September."
Eagle Eye added despite short-term revenue growth being slower than expected, the progress achieved on strategic objectives had exceeded expectations. "The board believes that the foundations are now in place to continue to generate strong organic growth in revenue, not just in the UK but overseas as well," the group said in the pre-close trading update.
The core strategic revenue from digital promotions and rewards will be up 87% to £3.6m for the year, driven by increased volumes through existing clients and the implementation of major projects at Sainsbury's and Canadian supermarket chain Loblaws.
Redemption volumes are also expected to grow by 120% year-on-year driven by its service for Asda's coupon counting going fully live in February and increased volumes from existing food and beverage clients.