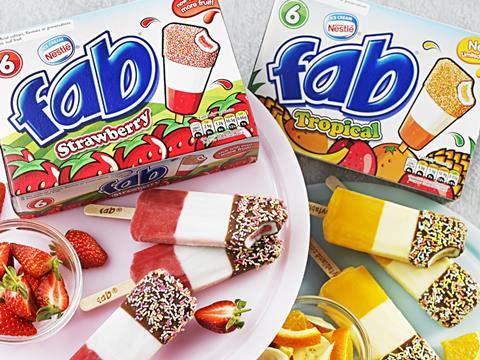 Ice cream giant Froneri has returned to underlying profitability in its first full year of trading since the merger of R&R Ice Cream and Nestlé's frozen food business.

Froneri said it had "performed strongly" in the year to 31 December 2017 despite "challenging market conditions in Europe and an overall slow-growing market".

The joint venture, which commenced trading on 1 October 2016, posted global revenues of €2.5bn (£2.2bn) and EBITDA before exceptional items of €318m (£278m). In the previous financial period, which only encompassed the last three months of the year, Froneri had made an EBITDA loss before exceptional items of €39.3m given the period encompassed the quieter winter months.

Organic growth of 4.9% year on year was primarily driven by the group's global brands such as Mövenpick of Switzerland and Mondelez brands.

It said the rollout of Mondelez brands across several former Nestlé markets had been "very successful" following the signing of a licence to sell the products across a wider set of geographies territories.

Some 80.3% of the group's annual sales were generated in Europe and 85.5% in the northern hemisphere.

Profitability "exceeded expectations" and was underpinned by accelerated cost savings from better procurement, overhead savings and streamlining its operational footprint.Froneri incurred exceptional costs of €119.1m in the year, largely related to the shuttering of factories in Greece and Italy.

Including exceptional items and financing costs of €212m, the group posted a pre-tax loss of €182.1m, which was an improvement on the €216.2m pre-tax loss reported in the previous period.