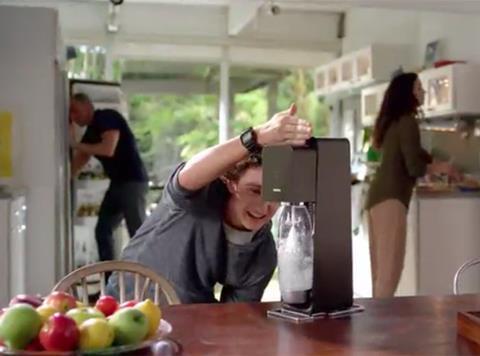 SodaStream first-half sales in the UK have fizzed 52% higher as consumers continue to ditch sugary drinks in favour of healthier alternatives.
The US-listed business said it sold 52% more machines year on year in the first six months of 2016. It is now one of the biggest sparkling water brands in the UK.
The Western European region, which is made up of the UK, Italy, Germany, Austria, Switzerland, France, Benelux and Scandinavia, generated second quarter revenues of $74.4m, a $9.3m increase on a year ago.
SodaStream European president Henner Rinsche expected the result of the EU referendum to have a positive impact on sales as consumers looked to save money in the face of economic uncertainty.
"It's very apparent that in these uncertain economic times, people are starting to rethink their spending habits and make small, but important changes," he said.
"Savvy moves, like ditching expensive bottled sparkling water in favour of using a SodaStream to create fresh sparkling water on tap can have a big impact on wallets over a period of time. Our buoyant sales are testament to this fact."
Overall revenues at the Israeli-headquartered group rose 17.2% to $119.2m in the three months to 30 June – with first-half sales up from $190.2m to $220m.
Adjusted EBITDA increased 73% to $15.4m in the second quarter and net income more than doubled to $7.8m. Pre-tax profits in the half were $16m, compared with $8.4m in the same period of 2015.
CEO Daniel Birnbaum said the uplift in the top line was driven by consumer demand for sparkling water as shoppers turned away from sugary drinks to healthier options.
"Our work repositioning the SodaStream brand around sparkling water and effectively communicating the compelling benefits of our home carbonation system helped drive double-digit revenue growth in each of our four geographic regions," he added. "Importantly, we advanced our position as the world's largest sparkling water brand with an all-time-record high quarter of 7.5 million gas refills."
Shares in the business bubbled up by 16% yesterday to $27.18 after the group posted its second quarter earnings update to NASDAQ.