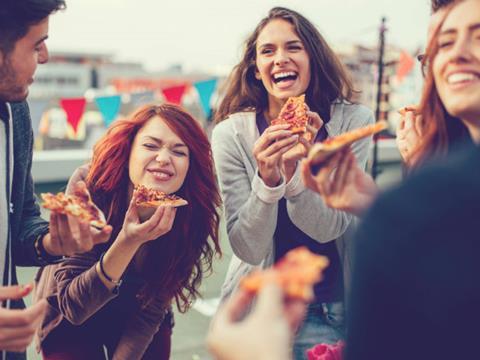 A flurry of orders from consumers stuck at home saw food delivery giant Just Eat Takeaway.com post surging sales in the first half of the year – but growth came at a substantial cost.
The newly merged global takeaway behemoth saw first-half revenues top €1bn after posting a 44% jump in sales as order volumes spiked during coronavirus lockdowns.
The group processed 257 million orders in the first six months of 2020, representing a 32% increase compared with the first half of 2019, as the coronavirus outbreak drove meal occasions back to consumers' homes.
A bullish JET said it added a record number of new restaurants and active consumers while the number of orders per returning active customer and churn also improved.
In the UK, JET processed 77 million orders in the first six months of 2020, representing a growth rate of 18%, with revenues up 28% to €303m. Other markets did even better, with Germany up 102% to €161m, Canada up 49% to €228m, Netherlands up 40% to €80m and rest of the world up 37% to €259m.
Meanwhile, gross margin growth saw adjusted EBITDA increase by 133% to €177m. However, the flurry of M&A activity to support its growth – including fees associated with its $7.3bn (£5.75bn) deal to buy US rival Grubhub and the merger of Just Eat and Takeaway.com – saw its overall loss spiral to €158m from just €27m in the corresponding period last year.
AJ Bell's Russ Mould commented: "The merger which created the group and the proposed takeover of Grubhub did incur costs but the benefit is geographically diversified exposure to the takeaway trend … A key question to weigh is whether the impact of Covid-19 on the space will be short-lived or if it will be a lasting legacy of the pandemic."
The Share Research Centre's Helal Miah added: "The company is now among one of the leaders in an industry still in its infancy. Management has identified that the Just Eat business did not invest enough for growth, identifying further investment needs to reach full potential, this will be needed in a sector with other big players such as Uber and Deliveroo."
Just Eat Takeaway shares ended Wednesday up 3.7% to 8,998p on the news and had edged past 9,000p on Thursday to take its gains so far in 2020 to more than 10% (adjusting for the post merger stock-split).