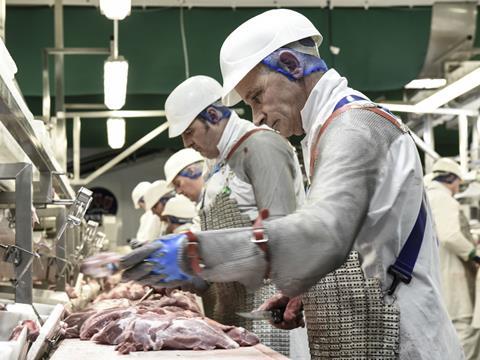 Tulip has plunged to a pre-tax loss of £85m as low global pork prices and writedowns hit turnaround attempts at the Danish Crown-owned business.

Newly filed Companies House documents show Tulip's pre-tax loss in the year to 30 September 2018 rose to £85.4m from £48.1m in the previous financial year.

Financial performance was hit by £34.2m of writedowns, primarily related to a review of its production assets.

Underlying performance also remains under pressure, with annual sales down to £1.06bn and its operating loss up 4.8% to £37.6m.

Ongoing losses have forced owner Danish Crown to implement a "comprehensive" cost-cutting programme, with the past year seeing two rounds of job cuts including 150 job losses across Tulip in November last year and a further 300-400 wider group roles in January.

However, a spokesman for Danish Crown said the turnaround efforts were beginning to have an effect and trading had improved since year-end.

He stated: "While Tulip remains a challenge, recent capacity adjustments and an extreme cost focus means the business is now moving in the right direction. The plan devised for the Tulip business over summer and autumn 2018 is having the desired effect."

In May, Danish Crown said the performance of Tulip in the first six months of its new financial year had been improved following capacity adjustments and an extreme cost focus.

Performance has also been helped by a rebound in pig prices of about 25% since year-end after prices for fresh pork were suppressed last year by concerns about African swine fever.

The spokesman said Danish Crown remained "deeply committed to its UK operations" despite the cost-cutting drive, pointing to £21m worth of capital expenditure during 2017/18.

The group is also making additional strategic investment during the current financial year to further enhance production capability and capacity in key product categories such as bacon and snacking.

This week, Tulip announced it was investing £10m in its Redruth site in Cornwall to improve capacity and efficiency through new high-speed slicing lines and equipment to reduce packaging costs.