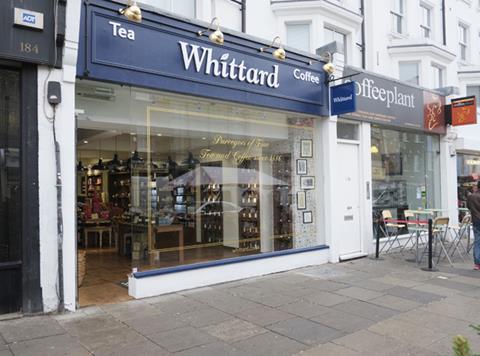 Tea and coffee specialist Whittard of Chelsea saw annual profit rise by 43% last year as it extended its London retail footprint and built up its international presence.
Reported EBITDA for the year ended 28 December 2013 rose to £2m from £1.4m, driven by strong performance in its core categories and a 30% international sales boost.
Managing director Mark Dunhill, who took over in January, said the company was "continuing our journey from high street retailer to global, aspirational brand".
He added: "Since the brand's acquisition in 2008, the business has demonstrated strong and consistent EBITDA growth with 2013 our strongest year to date… We will continue to work towards our goal by offering our consumers the finest products available to us as well as seek expansion opportunities in new international markets."
The company has also focussed on expanding its retail base in London, which has continued in 2014. Whittard has opened a Canary Wharf store, an Oxford Street store and will open a new concept store elsewhere in London towards the end of 2014.
Core product categories performed strongly in 2013, with tea sales rising 16% year-on-year. The business also re-launched its coffee and hot chocolate range in 2014 along with summer ranges such as the iced and cold brew teas.