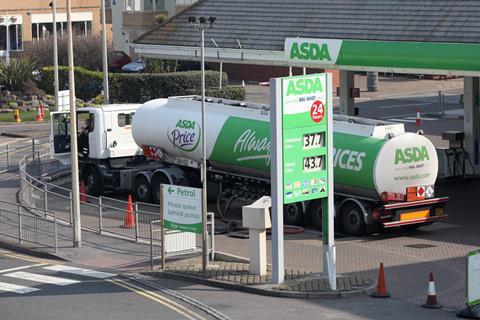 Competition experts have told The Grocer they believe Sainsbury's and Asda have very little chance of overturning the Competition & Markets Authority's opposition to their proposed merger, despite a new £1bn price cutting pledge.

The supermarkets this week responded to the hammer blow of the CMA's provisional findings by promising to invest £300m in the first year after a merger and a further £700m over the following two years, and for the price cuts to be monitored by an independent third party.

Details also emerged of a litany of mistakes they are claiming the CMA made in its handling of the probe so far, including what they claim are a series of "basic mathematical errors".

"It is quite possible Sainsbury's and Asda have found some errors in the CMA's quantitative analysis," said Andrew Taylor, a partner at Aldwych Partners and former senior director at the Competition Commission.

"However, the CMA is generally quite careful in the wording of its reports not to rely to too great an extent on the quantitative analysis, to ensure it's not a hostage to potential flaws."
Among the key claims being made by lawyers for the retailers is that the CMA set the bar too low in the so-called GUPPI threshold, the measure used to gauge the potential impact of price rises on vulnerable consumers, in a way that one source said "defies logic".

"Where the CMA may find it more difficult to hold its line is in relation to the threshold it has set for concerns about price rises as a result of the merger," said Taylor.

"The CMA set this at 2.5%, which is about half what you might normally expect. There is a risk it has over-reached itself by dropping the threshold for concerns about price increases to this level."

Yet Taylor said he believed this would not be enough to swing the process in favour of the supermarkets, adding the watchdog would have "absolutely no interest" in the supermarkets' offers of remedies on food and fuel prices.

Marc Shrimpling, a partner at Osborne Clarke, and former member of the CMA's policy team, said: "What they will undoubtedly be thinking in CMA HQ is that if we accept these remedies we are going to get bombarded by requests in the future.

"It would quite simply be extraordinary for the CMA to allow this on the basis of the behavioural remedies proposed. But the odds of a judicial review are higher."
Sainsbury's and Asda are believed to have raised at least 14 key areas in which they believe the CMA has made errors and sources said they are considering a possible judicial review, if the CMA turns down the merger in its final report next month.
These include allegedly "double counting" Asda's convenience stores in its calculations, using McKinsey analysis that is 15 years old, and relying on "flawed" survey results.
But Steve Smith, a competition lawyer at Bristows, said that whilst they may have "correctly identified" some flaws in the investigation, he would be "astonished" if the CMA changed its mind after such a comprehensive negative verdict on the proposals in its provisional findings.
"The pledges on prices are a huge statement for retail headlines but I can't see it carrying any weight with the regulator," he said.
"We hope the CMA will properly take account of the evidence we have presented and correct its errors," Sainsbury's chief executive Mike Coupe and Asda chief executive Roger Burnley said in a joint statement
"We are committing to reducing prices by £1bn by the third year which would reduce prices by around 10% on everyday items. We are happy to be held to account for delivering on this commitment and to have our performance independently reviewed and to publish this annually."
"We have proposed a reasonable yet conservative remedy package and hope the CMA considers this so that we can deliver the cost savings for customers."
A spokeswoman for the CMA, which will give its final verdict on 30 April, said: "During all of our Phase 2 investigations we use a wide range of evidence to help us conduct our work in a robust and thorough manner.
"We have already published our provisional findings on the Sainsbury's and Asda inquiry, and – as it standard practice with this type of work – have been clear that all responses to them, both from the parties and third parties, will be carefully considered before we reach the final decision."