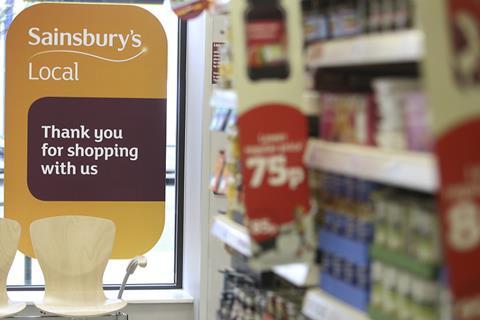 Sainsbury's is asking suppliers for "lower prices" following the launch of its Aldi Price Match last month – to "give our customers more of what matters".
In a letter sent to suppliers this week, the Holborn retailer acknowledged that "working together" with its supply base it had "helped to feed the nation" during the pandemic. And as a result of the third national lockdown it admitted it was in "a strong position".
But Sainsbury's was also "working in a difficult market" it said. "We must continue to adapt and be bold to make sure we keep up this positive momentum and grow volumes further."
Sainsbury's introduced its Aldi Price Match – a pledge to match the discounter on 250 lines – in mid-February, but it was the launch of its 'Food First' strategy, last November, that the retailer was keen to reference. This programme, the letter explained, "reflects a commitment to improving the food offer for our customers in a number of areas: investing in value, improving innovation pace, growing online and convenience channels, and better tailoring our offer to local catchments."
To fund the investment in value, Sainsbury's has vowed to "work together with all our suppliers to make things simpler and deliver the Sainsbury's quality customers expect, at the lowest prices."
The letter does not explain what "simpler" means but said it wanted "the opportunity to discuss how we can work together to lower prices and give our customers more of what matters most to them via a meeting between ourselves".
Read more:
Last week Sainsbury's unveiled a new brand tagline – 'Helping everyone eat better' – which it said reflected its focus on becoming more environmentally conscious and giving customers value for money.
The supermarket will swap out its decade-old 'Live Well for Less' strapline in the coming months and said the new slogan better reflected how its food could be healthy, sustainable and affordable.
One supplier said he was not surprised that Sainsbury's was now asking for price cuts.
"They obviously need to recover the cost of the Aldi Price Match initiative. It sounds very similar to the tack Tesco took last year."
The supplier added that despite Sainsbury's strong growth – sales were up 12% in the latest Kantar tracker [12 w/e 26 January] in the wake of the third lockdown – it would need to see a real benefit in order to discuss pricing. "The usual more for more."
Ged Futter, founder of The Retail Mind, said: "Retailers are are trying to put the squeeze on suppliers by suggesting that we are in a recession, whilst we simply are not.
"The reason why shoppers are not spending is because of lockdown and come 21 June there is going to be one almighty bounceback.
"After its latest results Sainsbury's upgraded their profit forecast. Yet now they are writing to suppliers expecting them to drop their prices, whilst offering them nothing in return."
Negotiation expert John Butler added: "The facts are that for suppliers there is no prospect of a gain in volumes and there is no fundamental change in the the way they are going to do businesses.
"Why, oh why should they be funding a retailer-led price reduction, in order to make Sainsbury's more money?
"The fact is this is a retailer that's decided to change its retail prices and they should fundamentally not be expecting suppliers to fund it."
Butler added: "There's a phrase called hand grenade fishing. Sainsbury's are throwing a hand grenade into a pool and they will hope that some suppliers will be blown into the net."
A Sainsbury's spokeswoman said: "We are proud of the strong and collaborative relationships we have with our suppliers.
"In a competitive market, we must work together to adapt and our new Food First plan gives customers more of what they really care about – lower prices, exciting new products and the most convenient ways for them to shop."