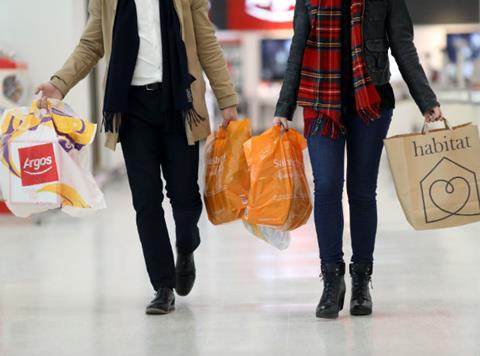 Sainsbury's is gearing up for a £160m trading boost today as customers make a last-minute Christmas dash.

The supermarket estimates 5.2 million customers will visit a Sainsbury's store today - unofficially dubbed 'frenzied Friday' - as shoppers rush to get all their food and drink sorted for Christmas Day.

And Sainsbury's home deliveries are set to hit the 20 million mark this week, the "biggest ever" online trading period in the retailer's history.

Sainsbury's expects staple products to sell particularly well ahead of the four-day weekend. The retailer forecasts over one million pots of cream will fly off the shelves - eight times more than it would sell on a Saturday, which is usually its busiest grocery shopping day of the week.

Shoppers are also set to buy 80,000 pots of fresh custard, as well as more than 1.5 million units of milk, 500,000 packs of butter and over 250,000 rolls of pastry.

Sainsbury's also anticipates a rise in sales of products that fit in with the growing Christmas Day brunch trend. It expects to sell more than 21 tonnes of smoked salmon, 65 tonnes of avocados and 200,000 English muffins today alone.

According to demographic data specialist CACI, Sainsbury's and Tesco are the supermarkets most likely to benefit from 'frenzied Friday' due to the convenience of their store locations and ability to attract 'wealthy and healthy' family shoppers.

It picked out Tesco Extra stores in Purley and Orpington and the Sainsbury's branch in Wokingham as being particularly busy today.