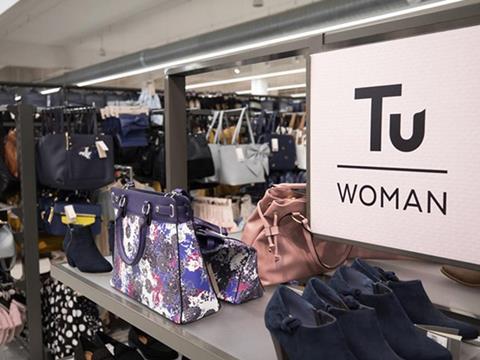 Sainsbury's is installing concessions for women's fashion brand Oasis in five of its supermarkets.

The first two Oasis concessions will be open in time for Christmas at Sainsbury's branches in Sydenham, South London and Selly Oak, Birmingham.

The other three branches involved in the trial, meanwhile, will have Oasis concessions installed by early spring 2019.

The Sainsbury's branches chosen for the trial had been selected because its Tu clothing range "performs particularly strongly" with customers at those stores, it said.

The concessions were designed to complement the Tu clothing offer, and support its aim to make its stores leading fashion destinations for shoppers. Sainsbury's said it was the sixth-largest clothing retailer by volume and its clothing accounted for £1bn of its overall sales.
This trial also marks the first time Oasis has made its ranges available to customers in a supermarket setting.

"We are delighted to be welcoming Oasis to Sainsbury's stores," said Sainsbury's director of commercial James Brown. "Its on-trend fashion ranges will complement our high-quality Tu clothing offer and support our strategy to make our stores leading fashion destinations.

"The initial trial will see two stores open in time for Christmas, which is brilliant news for those looking for a party outfit or a special gift."

Oasis CEO Hash Ladha added: "Trialling Oasis in Sainsbury's is an exciting development for us. This is about presenting the Oasis product proposition and brand experience to Sainsbury's customers. The customer demographic of both brands is very similar and therefore it is a natural strategic partnership."

This pilot comes alongside Sainsbury's several other third party concessions, which make up more than 400,000 sq ft of space in its supermarkets. These include 200 Argos outlets since Sainsbury's £1.4bn takeover in April 2016, 70 Patisserie Valerie counters, and five ice cream parlours in partnership with Ben & Jerry's and Carte D'Or.