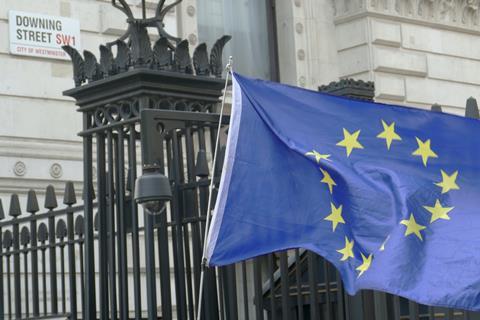 A recent secret cross-party summit sought to discuss the failures, benefits and remaining opportunities of Brexit. I'd argue it's high time we left Brexit behind. Not in the sense of rejecting a future relationship with the EU – we need that. But in the sense of those, especially in government, clambering to tell a positive economic story of our departure from the EU.
There is a drive within government to push through new legislation and agreements so they can be badged as Brexit dividends. This is being done hurriedly, without due consideration, and it risks harming the agrifood sector.
Free trade deals for the UK that have food and agriculture at their heart are not being scrutinised properly, meaning existing UK animal welfare, environmental and food safety standards are likely to be undercut. Food imports from the EU are currently not being properly checked at our borders, increasing the risk of food fraud, unsafe food and food with unacceptable standards entering our markets.
Some media outlets claimed a 'green Brexit' dividend last month with the announcement of up to £1,000 extra cash for English farmers taking nature-friendly steps. Incentives for nature-friendly farming are welcome, but in reality it is the proverbial drop in the ocean. Some food and farming businesses may have felt positive outcomes from Brexit – and fair play to them. But many haven't.
The UK government apparently wants to prove Brexit has brought about benefits, particularly for our food and farming systems, before the next general election campaign is in full swing. Some government bills are seemingly being fast-tracked, even if deeply controversial and rife with ethical tensions for food and farming. The Genetic Technology (Precision Breeding) Bill is a prime example. Moves like these are sometimes presented as only being possible because of the UK's newfound freedom, now that we have been 'liberated' from the hold of EU legislation.
At the same time, food safety laws – and other vitally important laws relating to food – are under threat, as retained EU laws are due to vanish with the end-of-2023 sunset clause. These laws need time to be considered properly, but there are not enough sitting days in parliament this year to do that.
The impact of this pressure on parliamentary time is huge. There are lots of bills waiting to go through the full set of parliamentary stages, but they won't all be able to receive royal assent in this parliament, particularly if the sunset clause on the Retained EU Law Bill is not pushed back. The government should take off some of the pressure by extending that clause to 2026.
One of the bills in the parliamentary log-jam is the Animal Welfare (Kept Animals) Bill. This calls for, amongst other things, a ban on the export of livestock for slaughter – a move that is long overdue on animal welfare grounds. The bill is stuck at its current stage in the parliamentary process, having made no progress for around 15 months.
In theory, it could only take a few days of parliamentary time for it to become law. But unless there is concerted effort from food business leaders and others to argue for its progression, it risks falling by the wayside. I would previously have been tempted to label the slow progress of this bill as a Brexit penalty. However, we need to move beyond identifying Brexit penalties as much as we need to move beyond the search for Brexit dividends.
Let us put aside whether or not there really are any Brexit dividends. The problem is that the UK government is striving too hard to prove it so. In doing so, it is rushing bad legislation, stalling good legislation and shoe-horning free trade deals to fit a Brexit-win narrative.
We must raise our voices to lobby the government. The ask? Slow down, change, or stop contentious bills and trade deals that have profound negative consequences for how we produce and consume food.