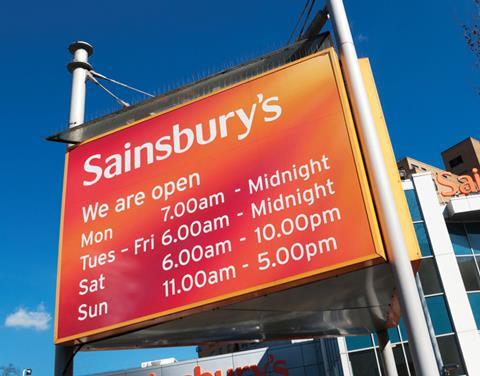 Supermarket bosses are calling for the government to lift competition rules again to prevent the looming second coronavirus lockdown causing food shortages.
The Grocer understands in talks today, retailers argued the temporary lifting of restrictions that accompained the first lockdown and which only ended on 8 October, should be re-introduced. This would mean they could co-operate on issues including logistics, staffing shortages and the threat of a new wave of stockpiling.
The talks today also heard renewed requests from supermarkets for the government to lift Sunday trading restrictions, with retailers claiming the move could help reduce congestion and aid social distancing in the run-up to Christmas.
In March, environment secretary George Eustice confirmed competition laws would be temporarily waived to enable retailers to work together for the "sole purpose of feeding the nation during these unprecedented circumstances".
It followed pressure from organisations including the BRC.
A source told The Grocer: "I can see no reason why if the government was prepared to relax competition laws in the first lockdown that it shouldn't do so again this time around.
"The thinking is that it could enable supermarkets to work together, on areas like deliveries, if they fear workforce or logistical issues because of the lockdown or the increasing number of cases."
The BRC says it is vital for stores to be able to co-operate with rivals to keep food supplies going in case stores are forced to close, amid fears of a staffing crisis due to coronavirus.
Meanwhile the re-emergence of Sunday trading is set to re-awaken a long-running debate, with the government having been called on since March by some retailers to extend Sunday hours to make it easier for stores to handle demand and cope with food shortages.