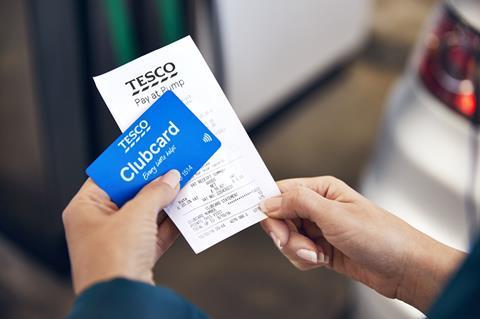 Tesco is hoping to persuade millions of Clubcard holders to upgrade to its new £7.99/month loyalty subscription service, on the premise they will make their money back with just two £40 shops a month.

The supermarket giant says its 19 million Clubcard holders could save more than £400 a year from the new service, which will launch on 8 November. It will be backed by a major advertising blitz in the run-up to Christmas, featuring a spoof version of the Humphrey Bogart film Casablanca.

Tesco CEO Jason Tarry told the Grocer he hoped joining the service would be a "no-brainer" for savvy customers once they realised the savings to be had.

"Shoppers have the opportunity to get their subscription costs back, and more, simply by the size of the shop, as long as you end up doing two shops of £40 or more," he said.

Tarry also said a key element of the scheme was allowing customers to sign up when they wanted, on a month-by-month basis.

"You don't sign up for a year, you sign up for a month," he said.

"I suspect that once people see the value in it they will realise it's worth signing up."

Customers who subscribe will get 10% off two big food shops, of up to £200 each, per month. They will also get 10% off a range of non-food brands such as F&F, Go Cook, Fox & Ivy, Tesco Pet and Carousel. As well as the in-store benefits, Clubcard Plus subscribers will get double data on a pay monthly contract if they are new or existing Tesco Mobile customers. The retailer will also launch a new Tesco Clubcard Plus credit card in the new year, with benefits including no foreign exchange fees.

"There are two elements. One is the money off the big monthly food shop, and then on top of that we have these brands that are family related but outside of the big shop, that's why they are on all the time," said Tarry.

He also insisted suppliers would not bear any of the cost of investing in the new Clubcard. Tesco would continue to run ongoing promotional campaigns available to all Clubcard holders, he added.

The retailer has launched two blitzes of its Clubcard Prices promotion, which launched earlier on in the year. Already this year giving customers the chance to pay between 15% and 50% less on selected lines.

However, Tesco chief customer officer Alessandra Bellini said joining Clubcard Plus would offer a raft of new benefits to shoppers, which would help Tesco increase loyalty.

"We know that our customers are always looking for ways to make their money go further.

"That's why we're launching Clubcard Plus - so that they can get better value on the products and services that matter most to them, throughout the whole year."

The new service is available for only £7.99 a month and can be used in all UK Tesco stores, though it is not available online.