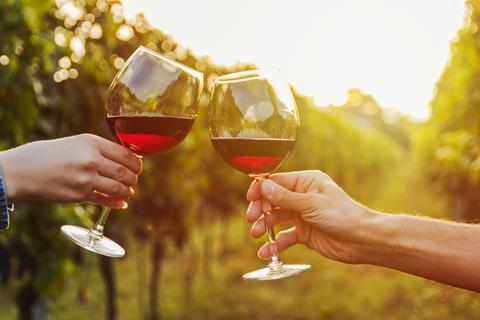 Waitrose's at-home wine tasting experience has been booked by 500 customers since being introduced in February 2018.

It did not provide figures for its target for the initiative, but said uptake had "exceeded our expectations".

The retailer's two-hour Wine Tasting at Home service is led by its in-house wine experts, who are Wine & Spirit Education Trust Level 3 qualified as a minimum.

The guided experiences involve learning how to taste wines and sampling two red wines, two white wines and a sweet variant.

Waitrose wine experts arrive 30 minutes before the start of the event to set up the glassware and food before each guest is greeted with a class of sparkling wine.

Prices start at £35 per person for its 'explorer' package, which includes two hours with the expert, six different wines from around the world, palate cleansers, cheese and charcuterie, as well as the glassware to keep.

The premium package, which includes wines from the Waitrose Cellar rather than world wines, is £55 per person. The upmarket grocer has also recently launched its Fizz Fancy experience with sparkling wines for £50 per head.
The events are designed to be both informative and social, and prices include the glassware, drinks and food. They can be booked for between six and 10 people, but Waitrose can cater for smaller parties too.

"We're thrilled with how popular the Wine Tasting at Home service is. We started offering this experience as we know how much our customers enjoy learning about wine and exploring new varieties," Waitrose drinks experience manager Andrew Riding told The Grocer. "Our team of wine specialists bring a personal approach to the tastings, and they're a great way for them to share their expertise with customers in a fun and relaxed environment."

Waitrose is also launching at-home gin tasting experiences, available to book from 1 May for £400. These will teach customers about the history of gin, the botanical blends of gins using a pestle and mortar, and how to make the perfect gin and tonic.

Customers can sample five different gins paired with a variety of Fever-Tree tonics.