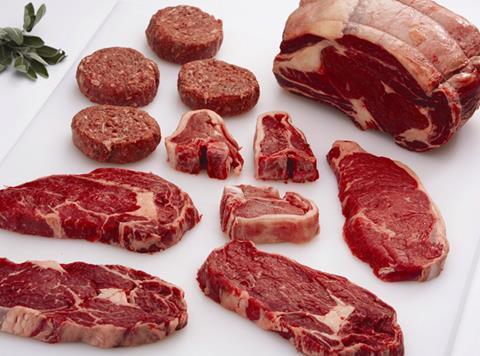 Shares in Hilton Food Group surged on the news it is in pole position to snap up Saucy Fish Co owner Icelandic Seachill in a deal to bring two major fresh Tesco suppliers together.

Hilton, a long-time partner to Tesco that supplies most of the red meat used in the supermarket's Boswell Farm brand, confirmed on Thursday it is in talks to buy Seachill parent Icelandic Group. Tesco is also Seachill's main customer and dealmakers suggested the supermarket would be a kingmaker for any deal after the seafood supplier was put up for sale earlier this year.

The deal would mark a departure from Hilton's core meat business and its strategy focused on growing Tesco volumes and signing international meat supply partnerships. However, analysts at Peel Hunt noted Hilton has previously branched out from red meat to supply pork and pizza, and the deal fits with its strategy of "broadening the product range to its key customers".
The market also backed the deal, with the shares up 4.4% on Thursday morning to 736p and up 8.2% for the week.

In a busy week of M&A, B&M Bargains jumped a further 3.5% to 372.2p on Wednesday after it announced it had agreed a £152m buyout of frozen discounter Heron Foods. The bump was on top of the boost the shares got from speculation Asda could launch a takeover bid, taking the shares up more than 9% over the past two weeks.

Brokers backed the deal, with HSBC seeing "strong strategic logic in the acquisition given the cultural fit of operating a discounter, the increased scale it brings and the complementary growth potential it offers".

Convenience group McColl's soared 8.7% to 250p on Tuesday following its penning of a landmark supply deal with Morrisons that will see the return of the Safeway brand in the UK. Morrisons shares also edged up 1% to 242.7p but the agreement "is clearly a bigger moment for McColl's than Morrisons" notes Peel Hunt, but the deal is "profoundly positive" for both.