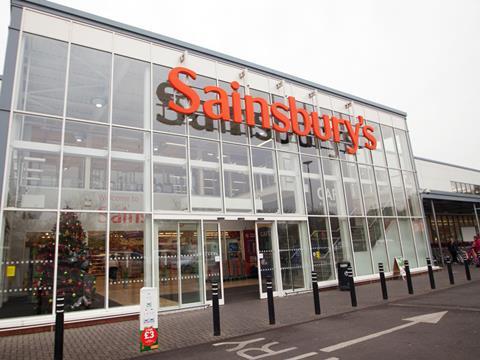 Sainsbury's was picked out this week as the industry laggard in terms of Christmas performance, but the City saw things differently, sending the supermarket's shares upwards despite its weak third quarter numbers.

Sainsbury's shares, which remain 8% up year on year, surprisingly jumped 2.3% on Wednesday to 272.6p, taking its weekly gain to more than 4%, despite significantly undershooting market growth expectations for the 15 weeks to 5 January.

The share price movement looked to be down to two factors. Firstly, Sainsbury's core grocery operation grew by 0.4% with overall weakness down to GM. Secondly, despite the weaker-than-expected group sales, Sainsbury's management remains comfortable with existing full-year profit guidance. There is also its upcoming Asda merger. Jefferies noted: "We are less than two months away from a CMA ruling that could lead to a 30%-plus earnings accretive merger."

Dave Lewis had more reasons to be cheerful. He claimed Tesco had "outperformed" the UK market over Christmas, delivering 2.6% growth for the period. Investor nerves seemed settled by the announcement of a 12th consecutive quarter of growth in Tesco's core UK business, which grew 0.7%. The supermarket's sales continued to recover as predicted, but its share price only improved modestly, up 0.8% to 213.5p.

Elsewhere, Marks & Spencer's food sales performed better than expected, but failed to offset the decline in clothing and homeware sales. Its share price fell 0.4% to 276.6p, as its trading numbers failed to surprise its investors.

Modest growth in Morrisons' core retail business left many unimpressed, as it sank 3.6% to 212.6p on Tuesday. It recovered over the week, moving back up to 218.2p on Thursday, after it performed broadly in line with expectations.

Greggs jumped 6.7% to 1,459p on Wednesday after it raised its profit estimates for the year. The positive momentum continued on Thursday, with another 3.8% jump in value to 1,514p.