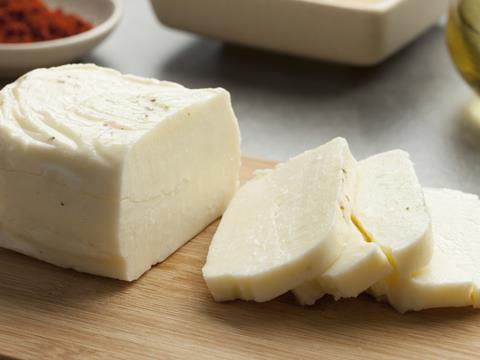 Cypriot halloumi regained its British trademark status on Friday, after an official blunder saw it lose its brand protection in 2018.
The trademark was withdrawn when the Cypriot government failed to respond on time to an application filed by a British company to revoke it.
But the decision this week means British producers can no longer market their cheese as 'halloumi'.
"We believe this re-registration is a significant development, not only because it corrects a serious mistake made by the ministry, but because it will also ensure our exports to the UK will continue to rise regardless of Brexit," Cyprus commerce minister George Lakkotrypis told reporters on Monday.
The UK is one of the most important markets for Cypriot producers, importing more than 40% of the cheese at a cost of £70m each year.
"This is an important win for the Cypriot farmers and means they have regained an exclusive right to use the mark 'halloumi' when marketing their products in the UK," said Fiona McBride, trademark attorney at Withers & Rogers.
McBride said it was important that British producers applied for protected status if their product was defined by specific geographical characteristics.
"If the misuse is not spotted quickly enough, and there is no food name protection in place, its use could become generic, meaning it would no longer be eligible for protected status."
Cyprus is now seeking permanent geographical protection for halloumi by registering for a protected 'designation of origin' at the European Commission.