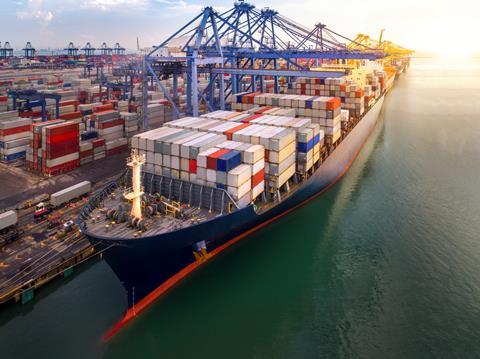 Fruit importers have begun redirecting European trade routes away from Dover-Calais to minimise disruption from the end of the transition period.
Cross-channel border controls are one of the biggest concerns for importers, leading many businesses to start seeking alternative options. Disruption caused by the pandemic has also fuelled the re-evaluation of supply routes.
A number of new container routes have consequently opened up between Spain and the UK, providing an alternative to the industry's established lorry route through France and across the Channel.
Spain to Liverpool saw two new routes launched last month, while Tilbury has opened a new freight ferry terminal to help handle the flow. "Over the past few months we've seen a changing in supply chains and a real focus on speed and frequency of routes in particular from Spain and Portugal," said Ross McKissock, asset manager at Port of Tilbury.
Fruit and veg growers are particularly concerned by cross-Channel delays given the relatively short shelf life of their produce. Spain and the Netherlands account for more than two thirds of the UK's vegetable imports, according to Defra, leaving it highly vulnerable to disruption.
"The Spanish fruit industry have done a lot of work looking at this and how they might risk manage the disruption of Brexit," said Shane Brennan, CEO of the Cold Chain Federation.
While most of the focus is in Spain at the moment, other countries could soon join. "There are a number of countries which may not have considered doing this before but are actively considering doing it now," said Nigel Jenney, CEO of the Fresh Produce Consortium.
Although the UK government has made concessions to ease the flow of imports from January, exports to the EU are likely to be disrupted after Brussels ruled out a reciprocal light-touch arrangement.
With Calais due to introduce new and therefore largely untested border controls, food travelling in both directions could be hit. "The problem with the Dover-Calais route is you need smooth movement both ways for it not to jam up," said Brennan.
The government released its 206-page border operating model on Monday, offering a blueprint for how cross-border trade with the EU will operate after the Brexit transition period. But despite setting out its broader position, it still lacks the necessary detail to allow businesses to prepare, said Jenney.
"The industry is getting a bit frustrated that it keeps getting told by ministers that it's not preparing. It's very difficult to prepare when the detail isn't being provided."