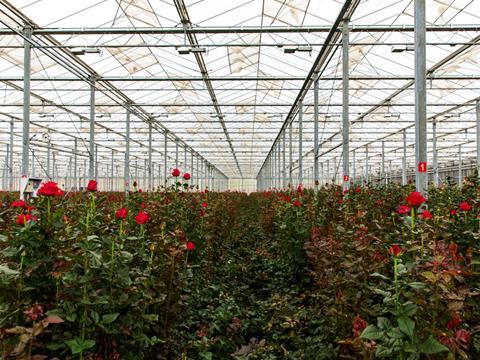 Sainsbury's has launched an investigation into claims a supplier paid Kenyan flower pickers as little as 48p per hour for Fairtrade flowers.

The Mail on Sunday this weekend revealed workers at some Fairtrade-certified Kenyan farms supplying Sainsbury's and the Co-op were earning below the living wage, estimated by Faitrade to be £162 per month in Kenya's flower-growing Lake Naivasha region.

Some workers were paid so poorly they could not afford to feed their children, sources at the Kenya Plantation and Agricultural Workers Union alleged.
Workers on the Oserian farm earned the equivalent of £96 per month, inclusive of a £16 housing allowance. For this wage, employees told the Mail they worked in the region of 46 hours over six days, picking 2,400 greenhouse roses during eight-hour shifts. Bunches of roses picked under these conditions went on to sell in Sainsbury's for £6.50.
A Sainsbury's spokesman said the retailer was "extremely concerned" by the allegations and had launched its own investigation. "Due to the way the scheme operates, as a business we must place our trust in the Fairtrade system to ensure this money gets to those it is intended for," said a spokesman. "Fairtrade also has a responsibility to ensure that the ethical, environmental and economic standards, on which its certification scheme is based, are met by suppliers."
The Co-op said it was "committed to ensuring all workers in our supply chain are treated fairly, protecting their rights and welfare". A spokeswoman added: "We are concerned about issues raised and pleased by the immediacy of response of Fairtrade to investigate. Where issues are identified we will work with our suppliers and Fairtrade to quickly right any wrongs."
The Fairtrade Foundation has also asked its independent audit and certification body FLOCert to look into conditions on the farms.

It stressed the workers were paid more than the minimum wage, which stands at 6415.55 Kenyan shillings per month, equivalent to less than £48 monthly or £2.01 per day after the Kenyan government mandated an 18% rise in July 2017.

A Fairtrade spokesman told The Grocer it was unlikely the farms would be suspended from the scheme at this stage, but that it intended to thoroughly investigate the claims and work with suppliers to ensure workers are paid a living wage.

"We are currently in the process of investigating to check that our standards for Fairtrade certification on wages and working conditions are being met, and will make our findings public," he said.

"Fairtrade works in some of the most challenging environments around the world, and although we have made significant steps in improving working conditions, it was precisely to tackle such problems, and to use trade to overcome poverty, inequality and economic hardship, that Fairtrade was established."