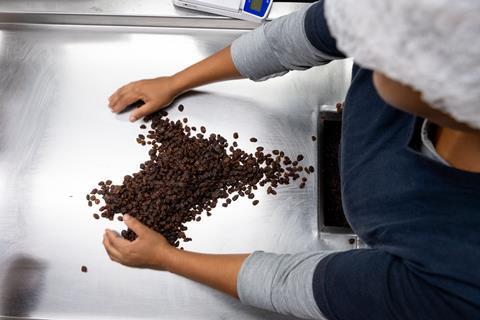 The South African raisin industry has forecasted a drop in its 2021 crop production after extreme wet weather hit its key growing area.
Producers in the Orange River Valley region, which grows close to 90% of the country's total raisin crop, faced up to 200mm of rain in December and January – more than what it typically averages in a year (150mm-180mm).
It has meant harvest projections had fallen to between 70,000 and 75,000 tonnes, up to 15% lower than last year's total crop of 85,000 tonnes, which the industry had hoped to match.
Industry body Raisins South Africa has sought to reassure its UK customers. In 2020, it supplied 8.8% of UK market volume.
"In order to mitigate any potential further damage to the product following the rains, Raisins South Africa and packers' technical staff are currently engaged in frequent communication with the growers to ensure that the appropriate practices are implemented at farm level," said general manager Ferdie Botha.
"These include the selection of fruit harvested to ensure good quality, canopy management and constant monitoring of the situation. However, we definitely expect a short crop this year."
The other major growing region for the South African raisin industry in Western Cape, centre of the country's currant production, has been unaffected by the wet weather.
It comes as the industry plans to launch a consumer campaign in the UK this year to promote the health benefits of South African raisins.
2021 is also set to see an additional trade-focused campaign, which will seek to promote the recently rebranded SA Sultana – formerly known as the WP raisin.