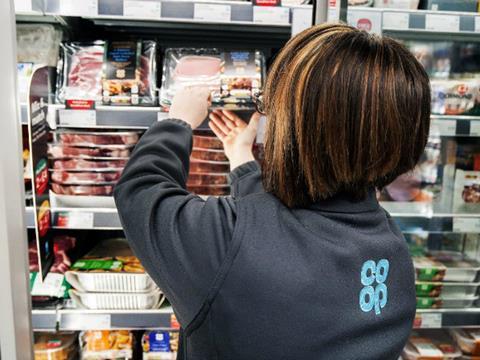 The Co-op has unveiled a new plan to support British farming, with a promise to source £2.5bn worth of UK-farmed products by 2019.

The commitment includes sourcing 100% British frozen own label meat, alongside meat used in products such as ready meals and pies, from next year. The move extends the retailer's pledge from last September (rolled out earlier this month) to sell only British fresh meat.
It has also committed to new long-term contracts with British fruit & veg growers; extending its young farming pioneers scheme to support the next generation of farmers; and investing in research and development into animal welfare, including the responsible use of antibiotics and "boosting food knowledge" among shoppers.

Group CEO Steve Murrells unveiled the new commitments at the Co-op's agm yesterday (23 May). It means the retailer's investment in British sourcing will rise from £1.5bn in 2014 to £2.5bn by 2019.

"We are firmly backing the British farming community," said Murrells. "Our multibillion-pound investment in home-grown goods is a ringing endorsement for the quality standards of the goods farmers produce.

"The Co-op can do this because we look to the long-term and aren't driven by a fast profit for shareholders. We're about making the right choices for our members and the communities we serve. In uncertain times we firmly believe now is the time to support UK farmers," he added.

As part of the sourcing pledge, the Co-op is also introducing longer seasonal availability for 15 fruit & veg varieties, from plums, apricots and blueberries to leeks, fennel and asparagus; and developed a Norfolk and Suffolk-grown variety of British potato called Lilly, which will join its range exclusively.

"Getting more fruit & vegetables into store for longer has been a key aim and I'm proud we are going to great lengths to support UK growers," Murrells added.