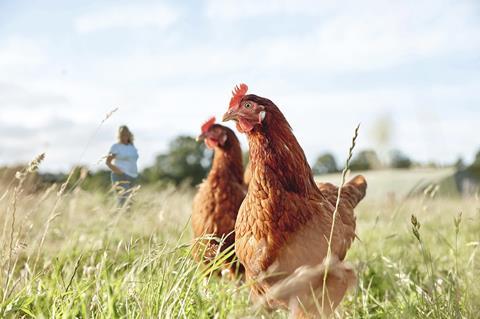 Waitrose's buying teams are working with family-run suppliers to ensure they have a platform to sell their products

The retailer, which already pays its smallest suppliers within seven days, is also speeding up payments
Waitrose has launched a host of initiatives to support its most vulnerable suppliers during the Covid-19 pandemic, including British producers and farmers.
The supermarket reaffirmed its commitment to sourcing all fresh and frozen beef, chicken, pork, eggs and milk – as well as a majority of its lamb – from British farmers.
Suppliers hit hardest by Waitrose closing its deli counters and cafés are also being supported by the retailer's buyers, with products being shifted to other areas of the store to support sales. Waitrose said its buying teams were working with many family-run suppliers on a daily basis to ensure they had a platform to sell their products.
The retailer, which already pays its smallest suppliers within seven days, is also speeding up payments to the most vulnerable producers during the outbreak.
Other initiatives being launched today include taking more stock of horticulture products than ever before to provide a lifeline to British nurseries, as well as reducing waste in the sector; working with other retailers to help finance a series of educational webinars with global food suppliers; and continuing to provide strategic and financial support to a number of farming charities.
Waitrose is also supporting farming communities in its food supply chain from the developing world, with £200k of financial aid from the Waitrose Foundation Global Fund.
"The John Lewis Partnership was founded on the principle that we have a responsibility to others and that we must treat people fairly, which extends to our partners, customers, suppliers and the communities that we trade with, including those outside of the UK," said Rupert Thomas, director of food & grocery at Waitrose.
"This pandemic poses the greatest humanitarian and economic threat of our generation and, whilst we face many difficult decisions, as a collective industry we must continue to look at ways we can help to protect people and their livelihoods during this unprecedented time.
"The measures we have put in place are just the start and we will continue to do everything we can to provide support to our suppliers and the people who form part of them, particularly those that are most vulnerable."