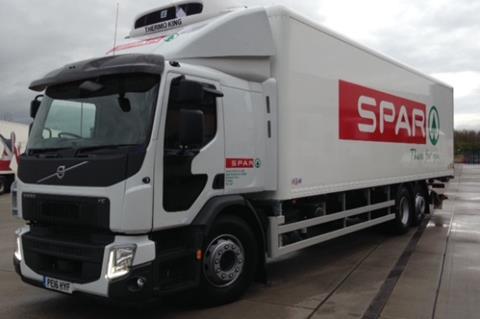 Spar UK has warned suppliers it will not accept any price hikes in the event of a hard Brexit without valid justification to support it.
In a letter seen by The Grocer, Spar UK trading director Chris Lewis asked suppliers to share the efforts they have made to ensure there will be no disruption to supply.
"As we approach the end of the UK's transitional period with the EU on 31 December 2020, and with no free trade agreement yet reached, we are writing to communicate our position in relation to our expectations going forward to ensure both our businesses can continue to operate as seamlessly as possible during this unparalleled time," wrote Lewis.
He added Spar would expect suppliers to have been planning for a hard Brexit for some time and working on issues such as "forward purchasing of packaging and raw materials/ingredients, stock building of finished goods, currency hedges and supply chain scenario planning".
"Therefore, in the event of a hard Brexit, we want to make our position clear to you: Spar will not accept any cost price increases without a robust valid justification to support it," he warned.
"For uncertain cost factors such as tariffs and currency, your business will have built stocks to provide a consistent and uninterrupted supply for well into 2021."
"While we do understand this will depend on ingredients and product life, we do fully expect your business to manage this proactively with the aim of protecting Spar's ability to maintain great service and competitive costs to our retail members and consumers alike."
The letter concludes by asking suppliers to share with Spar if they are anticipating any supply disruption, what contingencies they have taken to mitigate this and if Spar can help alleviate problems by using its distribution network to build up stockpiles. He also asks specifically if suppliers are anticipating any problems supplying its Northern Irish wholesaler, Henderson's.
Lewis told The Grocer "As a responsible business it is important that we work through the potential scenarios with our supply base to be as prepared as possible.
"We know from experience that the stronger the level of supplier engagement we have, the better able we all are to understand the potential risks and actively mitigate any issues."
Spar has asked suppliers to respond by 23 October.