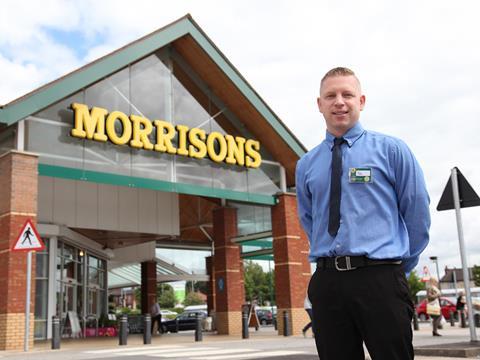 Winner: Morrisons Bredbury
Interim store manager: Peter Jones
Size: 20,000 sq ft
Opened: 2004
Market share: 5.1%
Nearest rivals: Aldi - 1 mile Sainsbury's - 1.3 miles Tesco - 1.5 miles Asda - 2 miles Lidl - 2.4 miles
Store data source: Analysis by CACI. Call the market planning group on 020 7602 6000
Congratulations on the win, particularly as you have only been interim manager for two months. Thanks, it is brilliant news. It's all down to the hard work of the colleagues here. We have a very engaged team who have all worked so hard.

With the recent improvement in sales at Morrisons, is there a sense that the business is getting back on the front foot? Definitely. There have been a lot of changes at Morrisons recently and the atmosphere is brilliant. At this store we had a fresh look refurbishment last October. We have very positive year-on-year sales. Our free-from sales are doing well since the refit - we now have all fresh, ambient and frozen free-from lines in one place.

Our shopper mentioned you had new click & collect lockers. How are these working? Very well. We had the Amazon lockers installed about three weeks ago and they have attracted a lot of attention from shoppers.

Are you expecting to be taking on any staff from My Local, which went into administration last week? Yes, Morrisons said it would look to offer jobs to My Local staff that are being made redundant. We took on the first member of staff from there today. There have been hundreds of people who have registered their interest. There were quite a few stores in this part of the country. It will become a bit clearer what is happening in terms of staff in the next few weeks if some stores are sold and staff get transferred to other retailers but I would certainly expect to be taking on more.

Have you seen The Grocer's Waste Not, Want Not campaign? What are you doing in terms of food redistribution? Our store joined forces with homeless charity Wellspring in Stockport about two weeks ago to provide it with surplus food. The project is getting going and they are coming into store once or twice a week and taking food.