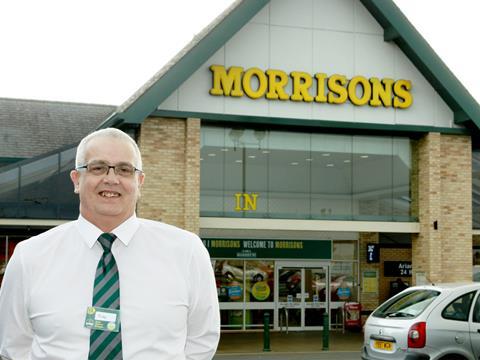 Winner: Morrisons Caernarfon
Store manager: Mike Roberts
Size: 19,000 sq ft
Opened: 2005
Market share: 32.7%
Nearest rivals:
Iceland - 0.4 miles
Tesco - 6.3 miles
Lidl - 7.5 miles
Aldi - 7.7 miles
Store data source: Analysis by CACI. Call the market planning group on 020 7602 6000
This is the second win for Morrisons in a row after quite a barren run. Are things on the up? Definitely, I think you can see a big improvement with the direction of the company over the last 12 months really. As a business we have become a lot more competitive on price. Customers have really noticed that and the feedback we are getting from them on this has been excellent.
And what do you make of Morrisons' new chief executive David Potts? He's a retailer and we are in the business of selling food. I think he is a great fit. He is visiting stores and if he comes here we will treat him as another customer. Everything we do already is for the customer.
What do you guys do to make your store a success? We have great people here who are passionate about customer service. We also have a big focus on availability and this means we are checking on shelf availability two or three times a day. We always check for gaps at 12 o'clock and 4pm and see what orders we need to make. We are a relatively small store so we haven't had the availability champions yet, but we are getting them soon.
You've just had a refit. Has that made a difference? Yes, we had it done at the end of October and it has been really well received by customers. It has really brightened the store and opened up the product. Previously the first aisle with the fresh produce was really narrow, it's now much wider and is looking a lot better. We also have great new fridges and freezers. We are just about to add a new 40-seater café, which we are very excited about.
How was Mother's Day? It was very successful. We had a great range of offers with the flowers, chocolates and Champagne. Now the focus is shifting to Easter. We've obviously had the range in for a few weeks but it really starts to go in the last week.