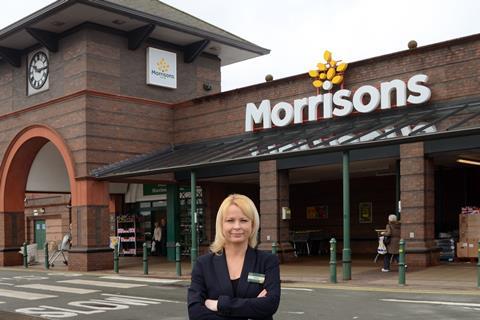 Winner: Morrisons Widnes
Store manager: Joanne Bennett-McNally
Opened: 1995
Size: 41,500 sq ft
Market share: 9%
Nearest rivals: Aldi - 0.3 miles, Iceland - 0.6 miles, Asda - 0.8 miles, Tesco - 1.7 miles
Store data source: Analysis by CACI. Call the market planning group on 020 7602 6000
You scored a full 20/20 for service. How did you manage that? I'm very proud of my staff for that because it's something we've been really passionate about. I've been encouraging our staff to talk to customers as often as possible - it really makes a big difference to the shopping experience.

You worked for Tesco for 13 years. Why did you decide to make the switch to Morrisons? The thing that attracted me to Morrisons when I switched over two years ago was that it was about being food makers. I really wanted to be involved in the whole Market Street side of things.

Has Market Street lived up to your expectations? I love it - the fact that in my store we have a fishmonger, a butcher, a cheesemonger and a pizza counter. When I see my staff members offering customers the chance to taste some wine or try some cheese, it gives me a real buzz.

What is your favourite product on your various counters? The fish pie is always a big winner with the people of Widnes. But a product that I really like, especially with Mother's Day coming up, is a giant cookie that customers can have decorated in their own choice of wording. It's perfect for a message to loved ones and occasions like Mother's Day, and they are delicious.

How has the £10 butcher's pack gone down with customers? They've been selling really well. Some people prefer to have their products already packed and it's great value. Different strokes for different folk.

Are there any big seasonal changes taking place in store with spring approaching? We have just opened our garden centre area outside the store, which is always incredibly popular, especially at this time of year. It offers everything from bark chips to bedding plants. It's got a really good range and it's great value.