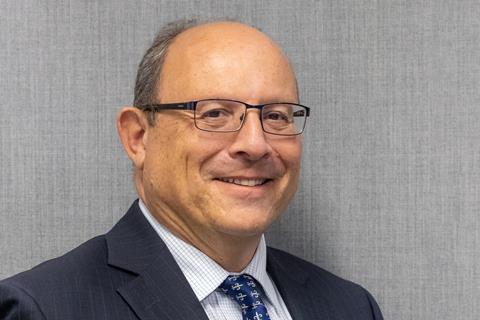 For years, the Groceries Code Adjudicator has grappled with the issue of supplier reluctance to raise potential GSCOP breaches with retailers.
A survey carried out in 2014, the year after the GCA's introduction, found 62% of suppliers were reluctant to do so. Of those, 69% cited fear of retribution as the reason.
Last year the seventh such survey showed a similar alarming pattern, with 55% of suppliers still not sure they would speak out and almost half blaming fear of repercussions from supermarkets.
But after taking over from Christine Tacon in November, new adjudicator Mark White is launching a drive to tackle the long-standing climate of fear by addressing confidentiality between suppliers and retailer code compliance officers, to prevent information reaching buying teams.
Can it work, and what does it say about the new GCA's approach?
The Grocer revealed this week White has brought in new safeguards to encourage more suppliers to come forward. Under White's new measures, all GSCOP policed supermarkets' code compliance officers must provide written guarantees information will be treated in "the strictest of confidence".
"Whilst all the CCOs said to me they treat issues raised by suppliers in confidence, it is one thing saying it and another to have it in writing," White tells The Grocer.
"Suppliers will now have a written commitment from CCOs information they pass on will be protected and there will not be a reporting line into the buying teams."
Intent
Sources have questioned the value of such a guarantee, pointing out that with the best will in the world, CCOs could inadvertently alert buyers of suppliers' identities unless they treat complaints completely covertly, but they welcome the move as an important sign of intent. Ex-Compass lawyer White is also planning a new confidential hotline for suppliers to raise issues with the GCA.
There may be no shortage of calls. Although last year's survey pointed to a continued trend of overall improvement in perceived behaviour of retailers since the adjudicator role was created, the proportion of suppliers reporting potential code breaches remained over a third. Meanwhile Covid resulted in a raft of short-notice delistings, with supermarket bosses unsuccessfully calling on the government to suspend GSCOP in April amid fears of a wave of complaints
White, like his predecessor, insists that until now a spirit of co-operation has won the day, but says he is keen to dig further below the surface.
"What we've seen since the pandemic began is a collaborative approach between suppliers and retailers. But I'm well aware of the backdrop and big drivers of change such as the move to EDLP and online.
"The financial situation has also meant we've seen the loss of a lot of experienced buyers. We need to make sure people don't overstep the mark."
Among other changes announced by White this week, the survey will delve deeper into key issues raised by suppliers. The GCA is also asking suppliers to pinpoint what retailers have been doing well, so he can drive change through best practice.
"The financial situation has also meant we've seen the loss of a lot of experienced buyers"
"I'm asking suppliers to be as frank as possible so I can dive much deeper into the issues," he says.
"This is not a criticism of what went on before but I think it was a little bit negative," he says. "I want to highlight where retailers are doing a good job and highlight success."
His opening gambit has impressed GSCOP experts. "I think these are really positive steps which will reassure suppliers and give them a potential route to get their issues across in a way they haven't in the past," says John Noble, director of the British Brands Group. "Mark White is showing himself to be very diligent and engaged with a long standing issue that has concerned suppliers."
"I'm encouraged by his tone," adds Ged Futter, founder of The Retail Mind. ""I think he has acknowledged 11 years after GSCOP was created there are still long-standing issues that need to be tackled. We have a situation where a third of suppliers say they are having GSCOP issues and he's willing to scratch beneath the surface."
Depending on what that scratch reveals lurking beneath, suppliers and retailers may soon find out just how tough the new adjudicator is, against a backdrop which promises to test GSCOP to the full.