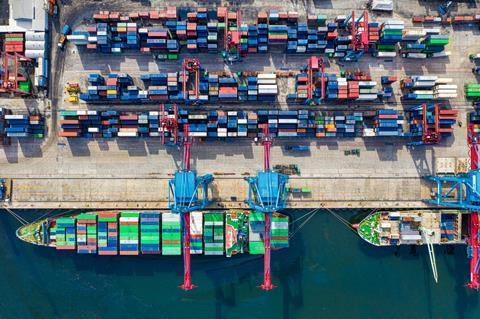 Exports to both EU and non-EU markets have breached pre-pandemic levels for the first time in the first half of 2022, according to new figures released by the FDF.
The trade body said the growth was driven by "soaring" sales to countries including Australia, France and India, with products such as chocolate the strongest performers.
The FDF said there had already been significant growth in several countries that are set for trade deals with the UK, with exports to the UAE (30%), Canada (23.4%), Australia (16.6%) and India (81%), to the fore.
Chocolate was the UK's largest exported food category in the first half of 2022 worth £368m, up 12% since 2021, with sales to many non-EU markets, including Saudi Arabia and Canada, growing quickly.
The federation said it hoped the UK's negotiation with India would lead to further export growth but said it needed to be "carefully targeted to address India's prohibitively high tariffs".
"It is promising to see exports to EU and non-EU markets top pre-pandemic levels given the exciting opportunities presented by new trade deals with Canada, Australia, India, and the Gulf Cooperation Council," said FDF head of international trade Dominic Goudie.
"Our industry continues to show resilience in the face of multiple challenges including the war in Ukraine and sharply rising costs. It is important the government supports food and drink exporters to help us drive further growth in new markets that will support the UK's economic recovery."