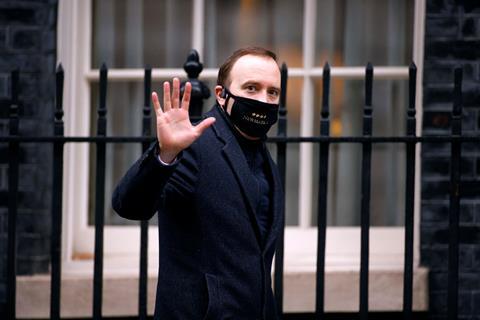 Absence levels in UK food factories have fallen sharply, suggesting the industry may have successfully ridden the latest wave of the pandemic.
An FDF workforce survey suggests more than 70% of companies now have absence rates of under 5%, with just 7% reporting rates of 10% or higher.
That compares with the previous week when 14% had rates of between 11%-20% and only just over half were below 5%.
While 55% of FDF members still identified workforce absence as their biggest business concern, that had fallen from 73% the previous week. The figures are a stark comparison to the situation a month ago when the industry had seen absence rates trebling in many parts of the country.
Figures from the FDF also revealed more than a quarter of its members were operating some from of test and trace system, as mass testing continues to roll out across the country.
The number of companies carrying out regular testing of workers is continuing to grow. Defra revealed more than 150,000 workers had been given tests since it launched its mass testing programme last month, while many other companies had been running private programmes.
"Many businesses are now operating their own test and trace systems, as well as encouraging people to use the NHS app, and we have seen a positive take up of the asymptomatic testing programme amongst members, said an FDF spokeswoman.
"The fact we are seeing a drop in absenteeism is obviously a positive and we hope this remains a trend in the coming weeks and months."
Despite the positive news on absence rates, industry leaders held crisis talks with the government this week amid fears the new South African variant of the virus could pose a new threat to suppliers and supermarkets, after the government introduced surge testing in affected areas, including Surrey, Walsall, and parts of London, Kent, Hertfordshire and Lancashire this week.
Health secretary Matt Hancock sparked controversy this week by calling on shoppers to stop going to supermarkets and other food shops in areas where there had been cases of the new variant.
"If you have food in the house and you therefore don't have to go shopping, then please don't go shopping," Hancock said.
Hancock's comments come despite The Grocer understanding there has been no change to official government guidance, which classes food shopping as a permitted essential activity in the affected areas.
Industry sources expressed fears government language over the safety of supermarkets could lead to a repeat of the stockpiling of the first lockdown.
"There are several food factories in the areas affected and there were concerns about advice being given for people in those areas to stay at home," said a source in the talks. "But the strong message from Defra was that food workers are essential workers and should continue to report for work, though they should make themselves available for whatever testing facilities are in place."